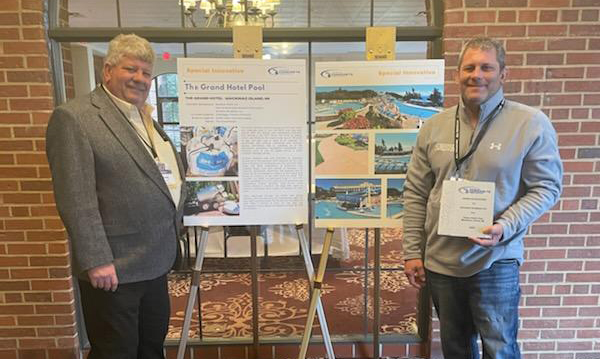 The Streeter Brothers Concrete Contractors of Burton worked hard on the monumental pool project on Mackinac Island last winter. They renovated, rebuilt and restored the historic Esther Williams Pool at the Grand Hotel in the middle of winter! That hard work has not gone unnoticed.
They just won a prestigious award from the Michigan Concrete Association for their work on the Grand Hotel Pool. And now, they're sending a 103.9 The Fox listener to the island for a weekend getaway!
We'll announce the winner Tuesday, 2-22-22 during The Foxhole Morning Show with Johnny Burke! Check out the video that we produced for the awards conference below.
Congratulations to Greg and Joe Streeter and their incredible team! Great job, guys!