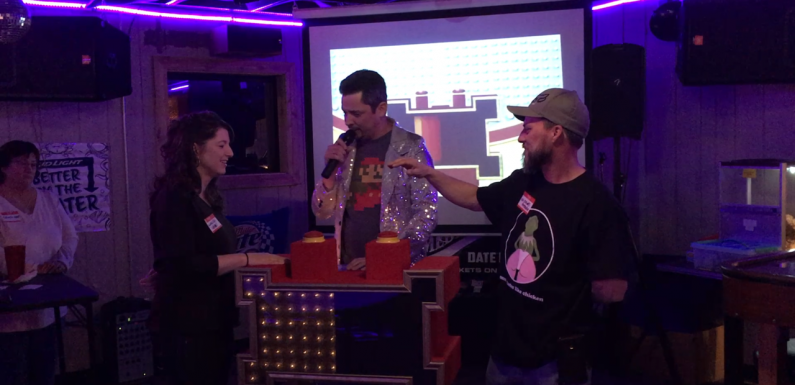 As we head into another night of adults-only game show action at Scooters Bar & Grill, our Tournament is getting interesting!
The Bush Whackers took the lead last week with a league score of 1654. But with six weeks left before the Tournament of Champions, it's still too early to tell.
Now if you've done your math right, you already know the date for the upcoming tournament. For everyone else, we're pleased to announce that the Fenech Feud Season 14 Tournament of Champions will take place on Thursday, February 24th.
We will randomly select two of the top four teams to play Game One, and the other two teams will play Game Two. The winners of Games One and Two will play against each other in Game Three. After defeating their opponent, they will play our Fast Cash round for a chance at the jackpot.
We will also present a check to The Old Newsboys of Flint with the total amount that we raised throughout the season. We've already raised more money this season than any past season, and we still have six weeks to go!