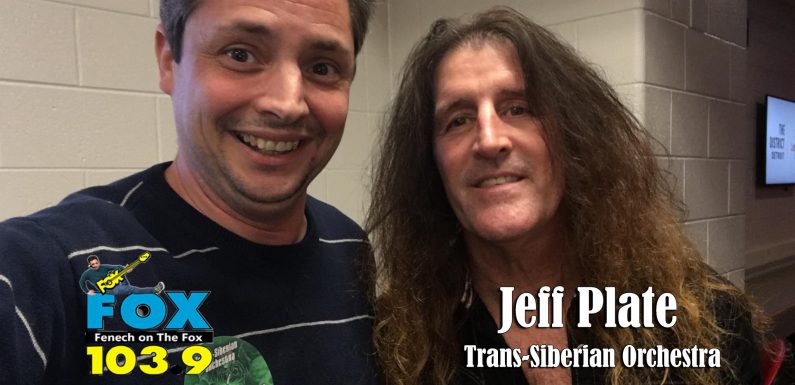 As the music scene reopens after being shuttered for over a year, musicians all over the world are ready to retake the stage. And just in time for the holiday season, Trans-Siberian Orchestra is back!
Jeff is one of the original members of TSO, and has witnessed founder Paul O'Neill's dream evolve and expand over the years. Despite the passing of Paul several years ago, the group goes on with O'Neill in mind every step of the way.
Last year, the shutdown didn't stop TSO from performing. In fact, their 2020 livestream performance was one of last year's biggest ticketed events!
This year, they return to the road gearing up for 99 concerts in 59 cities across the country, including Detroit's Little Caesars Arena.
As they have done in the past, $1 from each ticket sold goes to a worthy charity. So far, they have raised well over 16 million dollars for charities throughout North America!
Our interview is set to air on 103.9 The Fox in Flint, Michigan on November 26, 2021. However, click here to listen to the full interview as it was recorded on September 17, 2021.
If you've never been to a TSO show, this should give you an idea of the spectacle that is Trans-Siberian Orchestra. I recorded this performance of "Christmas Eve Sarajevo 12/24" at their show in 2017 at Little Caesars Arena, and it absolutely rocks! Listen to Jeff pound those drums as the group plays this just as well live, if not better than you hear it on the radio!