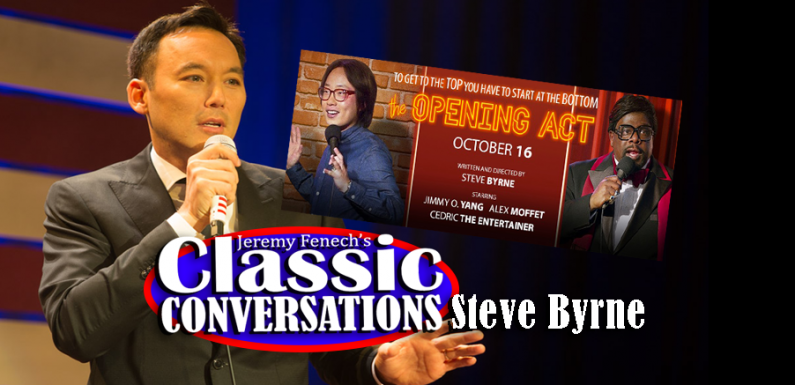 It's always a pleasure to welcome celebrities to my show. It's even nicer when they want to come back! Such is the case with the hilarious Steve Byrne!
READ MORE: Steve Byrne & Jeremy Fenech talk about 'Always Amazing'
Comedian, writer, director, and man who takes long, lonely showers, Steve Byrne is my guest today on 103.9 The Fox! We talk about his new film "The Opening Act". It's a great conversation… perfect for those long, lonely showers!
Above is the full interview as I recorded it in it's entirety. Below is the interview as it aired on 103.9 The Fox.
At the end of our last conversation in July of 2019, he told me he was going in to a meeting to work on a project with Vince Vaughn. I asked if he would come back to talk about talk about it when it was done. Well, kids… "The Opening Act" is the feature presentation and it opens tomorrow (10/16/2020) in select theaters and On Demand!
Last Summer when I spoke with Steve about his project "Always Amazing", a documentary about The Amazing Jonathan.
READ MORE: Steve Byrne & Jeremy Fenech talk about 'Always Amazing'