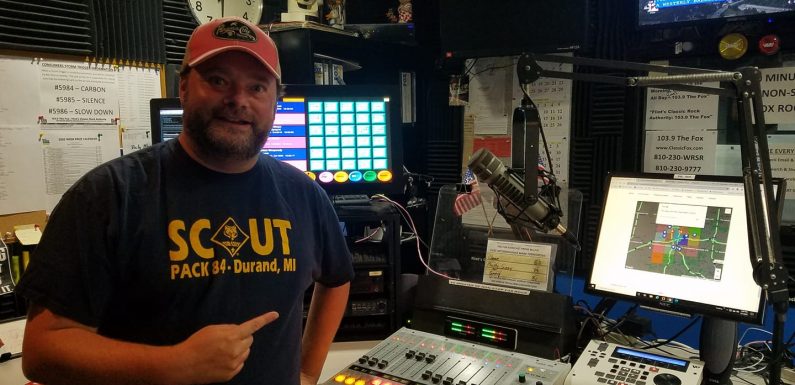 I am always thrilled when I can not only enhance something I truly believe in, like my radio station, but also work with one of my favorite people ever!
I can finally make the announcement, but if you were listening to The Punch-Out Party on 103.9 The Fox on Wednesday, August 5, 2020, you already know the news.
The newest member of Fox Rock Weekends on 103.9 The Fox, has been one of my best friends for four decades, we went to school and rode the same buses together for 8 years, and worked together at countless radio stations across the Midwest.
In fact, we realized today that we have 'trained' each other at seven different radio stations, five of which are within ear-shot of 103.9 The Fox's signal! Let's see, WFNT-AM, WCRZ-FM, WJSZ-FM, WDKS-FM, WJIM-FM, WFMK-FM and now WRSR-FM are all shared station from which we have broadcast. If you include Hot 93, the fake station in the fake city of Paradise Cove, Florida, you could bump that number up to eight, as this person has been a fixture on Hot 93 from it's inception through it's 25th Anniversary.
We welcome Josh Strickland to the team with his first shift on 103.9 The Fox Thursday Morning (8/6/2020) at 10, as Roy Moore fills in for Johnny Burke.
But again, if you were listening Wednesday afternoon during the Punch-Out Party, you heard this: