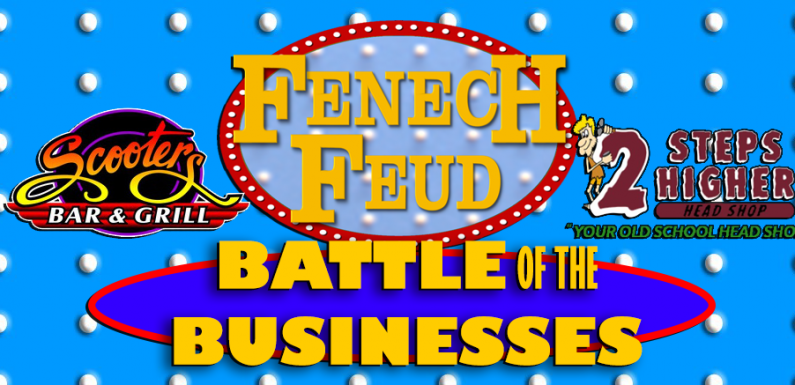 It has been awesome to watch fun rivalries form between some of our regular teams. However, nothing compares to the epic rivalry that has been playing out between two of my favorite local businesses!
Scooters Bar & Grill has been our Monday Night venue since October of 2019, and with that venue comes one of our favorite teams, Scooters' Pooters. They have been involved in a friendly war with their neighbors at 2 Steps Higher. Both businesses are at Hill and Torrey Roads in Flint.
MORE: Register your team for upcoming 'Fenech Feud' Adult Game Nights!
There have been four bouts thus far, and currently 2 Steps Higher is up 3 games to 1. Scooters' Pooters broke their opponent's winning streak in their last face-off. However, 2 Steps Higher captain, Bryan Pelky, claims that because many of his original team members weren't in attendance, that the loss didn't count. But according to Official Fenech Feud records, 2 Steps Higher is leading 3-1, but they are not undefeated.
Who will win tonight's competition? Get to Scooters Bar & Grill at Hill & Torrey Roads! Our first game will start at 8:30. Come for the food, stay for the laughs!
Be sure to sign up your team of five to play Mondays at Scooters in Flint, or Wednesday at Mug Shotz in Clio! You can signup a team of friends, family, co-workers or a mix of all three! If you'd like to get your business to compete with another business, just reach out and let us know!