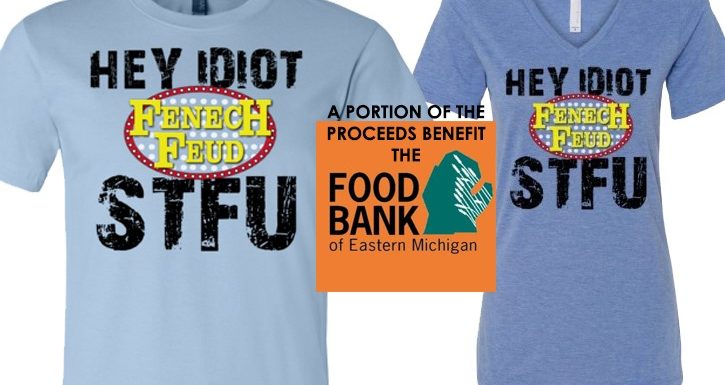 Back by popular demand, you can now pre-order your Official Fenech Feud STFU T-Shirt! A portion of the proceeds will benefit the Food Bank of Eastern Michigan.
For this run of the Fenech Feud STFU T-Shirts, they are available in Feud board blue and start at just $22, with a portion of the proceeds benefiting the Food Bank of Eastern Michigan! And this run also had a ladies cut option!
View the Fenech Feud Pre-Sale Collection, and order your T-Shirt now at DonnyBrooksThreads.com! You can also pre-order during Fenech Feud nights until time runs out!