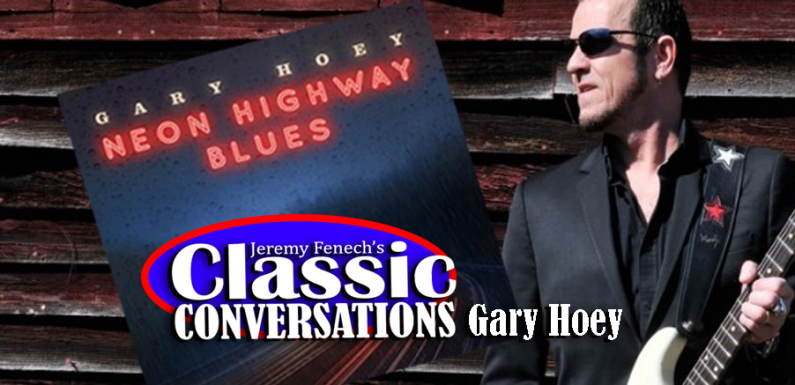 It's one thing to play a guitar, it's another to be ranked one of the best 100 guitarists of all-time. Today's Classic Conversation is with a man on that list! To promote his new album "Neon Highway Blues", it's an honor to welcome Gary Hoey back to the show!
Fresh off the "Rock Legends Cruise VII", Gary is excited for the release of his new album tomorrow (3/15/2019).  "Neon Highway" is Gary's third blues album following 2016's "Dust And Bones" and 2012's "Delta Blues". Gary gave us a little tease as he was putting the finishing touches on this album when he was on the show back in December.
Listen as we talk about being on tour with his 17-year-old son, a new website he has in the works, and much more.  If you're an aspiring guitarist, why lot learn from one of the best! Gary Hoey offers lessons and more at GaryHoey.com!
MORE: Check out Gary's Interview from December of 2018.
Get the new album "Neon Highway Blues" in stores and at Amazon.com, iTunes.com (beginning 3/15/2019).
Listen to previous installments of Jeremy Fenech's Classic Conversations anytime, including Flint's Newsman: Bill Harris, and Game Show Legend: Wink Martindale!