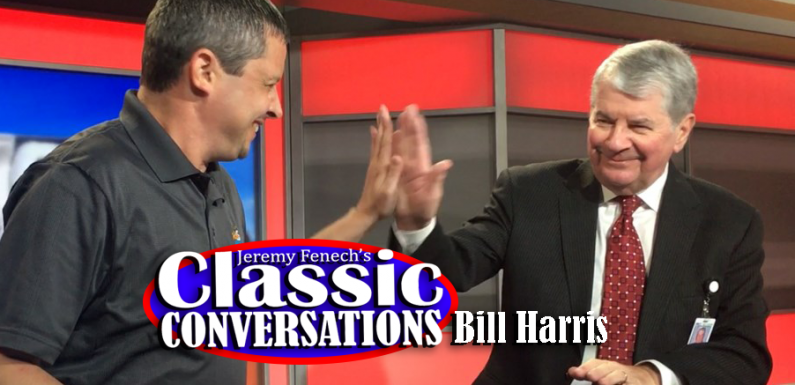 To kickoff my new series 'Jeremy Fenech's Classic Conversations', I was delighted to sit down with Flint's Newsman, Bill Harris! Bill has been in Flint for over forty years, and has become not only a local celebrity, but a local legend!

Click here to listen to the podcast on Anchor
Bill started his career fifty years ago on a Massachutes radio when he turned 16, and made the transition to television in 1968, long before making his way to Flint in 1977.
He is incredibly humble, considering the often he has been recognized for his achievements.  He was recently inducted into the National Academy of Television Arts & Sciences – Michigan Chapter's Gold Circle. He was also nominated for thirty-seven Emmy nominations of which he won nine, including Best News Anchor in 2007, 2009 and 2011.
We also get a peek behind-the-scenes at FOX 66 and NBC 25, and their new state-of-the-art studios located right here in Flint.
In today's world of non-stop "Breaking News" everywhere you look, many newscasts start their broadcasts with those ominous words.  While Bill was showing me the studio's ability to quickly change color between FOX 66 News at 10 and NBC25 News at 11, he also showed me their breaking news lighting. What caught me off guard was when he hold me they've only started a broadcast with breaking news once since he he's been with Sinclair Broadcast Group.  That was the day that Officer Jeff Neville was attacked at Bishop Airport in 2017.
READ MORE: Jeff Neville Appears in Fenton Two Weeks After Flint Terror Attack
It's always a pleasure to talk to Bill Harris about his amazing career.  When wrapping up with Bill, I bumped into another friend of mine, Joel Feick!  Look for a Classic Conversation with Joel in the near future!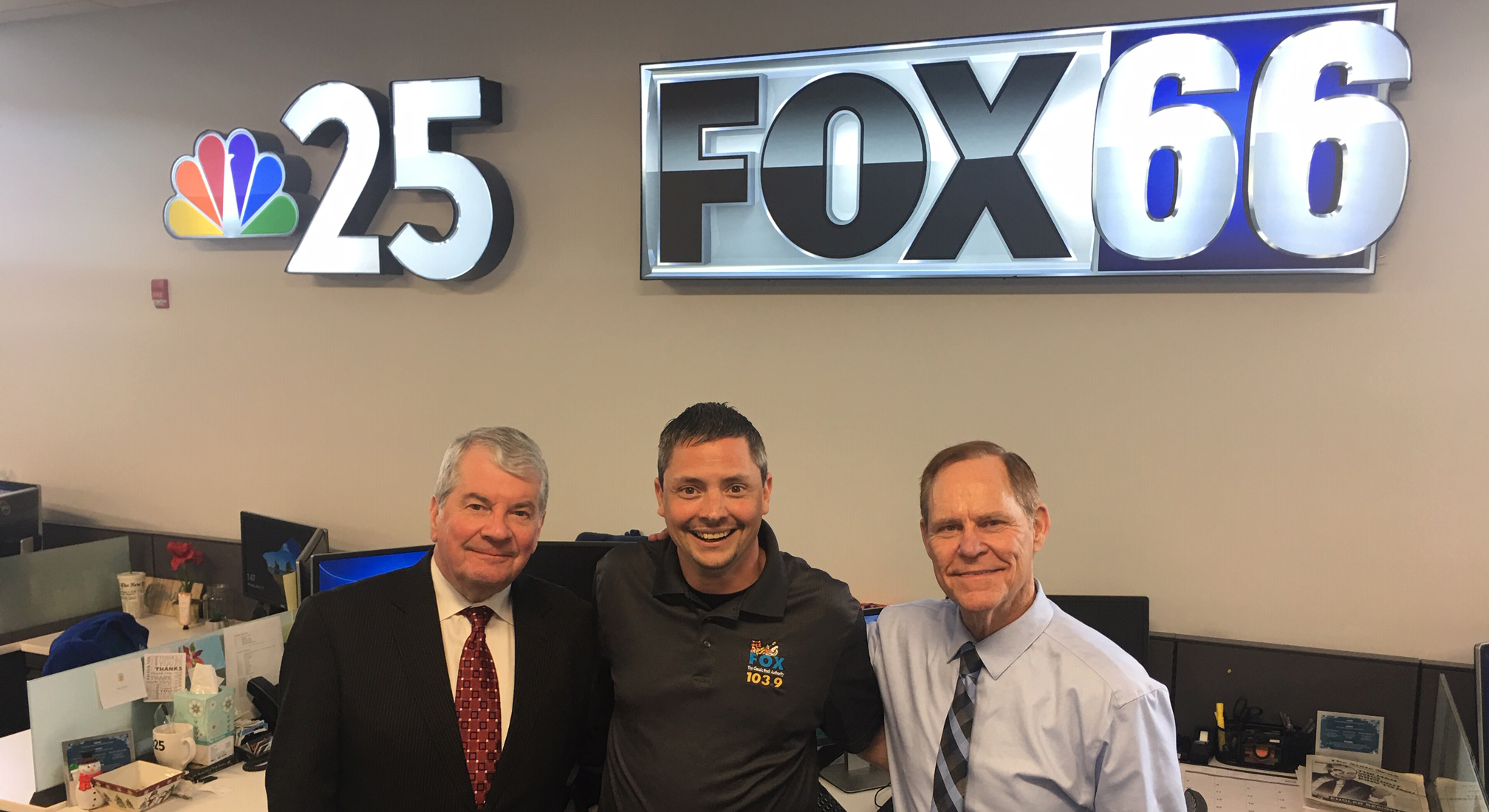 Click here to enjoy Jeremy Fenech's Classic Conversation with Game Show Legend Wink Martindale.