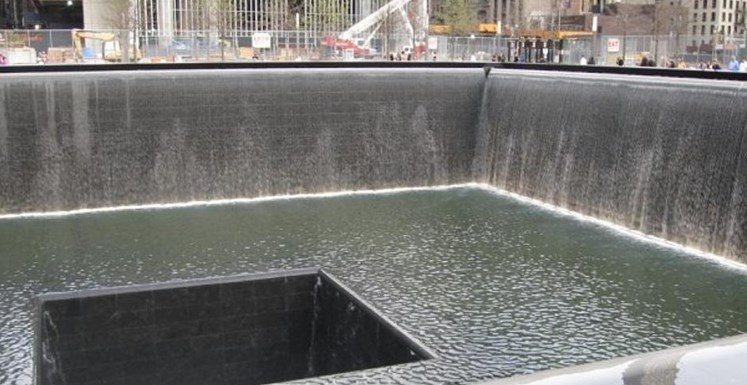 I had a chance to visit the 9/11 memorial in New York City several years ago just as it was being completed, and I simply wasn't prepared for it. I knew it would be emotional, but I just wasn't expecting the sadness, the rage… the disbelief that it happened, and the way we Americans responded.
If you were alive on 9/11, you know exactly where you were when it happened.  And, if you're like me… it's still as fresh and vivid in your mind as if it happened just yesterday.  As heartbreaking as those moments were that changed America and the world forever, the way that Americans of all kinds came together as one was like nothing else before.  Whether you were a Democrat or a Republican, white or black, rich or poor, born here or an immigrant didn't matter at all.  We were all the same… we were all American.
That feeling is what got us through the worst attack on America in our nation's history.  As divisive as we the people have become recently, I really wish we could all come together as Americans again. But without the horrible tragedy that triggered it.
I rarely get serious on my radio show… but certain situations call for a certain delivery.  And rather than silly and tongue-in-cheek, like most of my broadcasts, I felt the need to say something today at the top of my show, and followed it with "The Star-Spangled Banner" by Jimi Hendrix.
I admit, I misspoke and accidentally said it was 18 years since the attack, not 17.  And even with 25 years experience in broadcasting, sometimes it's very difficult for me to keep my emotions in check until the microphone is turned off when talking about something of this caliber.  Regardless, what I said was from my heart, and I just hope it resonated with my listeners.
Where were you on 9/11/2001?