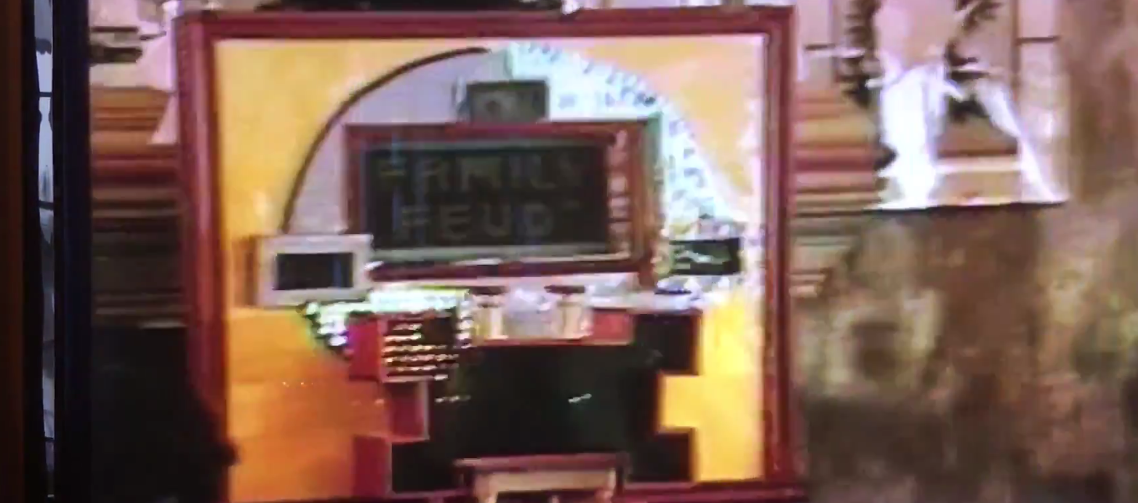 When I tell people that we played 'Family Feud' at our wedding, I don't think they understand the extent of what that meant back on August 19, 2005. There wasn't a TV screen that displayed computer generated answers, I built that board! In fact, I'm behind it, manually running 'Big Blue'! 
What you need to know before watching the video: The Fenechs had a wardrobe malfunction after round two which caused a delay of game. During the delay, I noticed that no one was filming so I recruited my cousin to record this third and final round. It's also important to know that Erika and I had never, ever been to Olive Garden together! Enjoy!
Taking on the role of Gene Wood, I recruited the talents of the world renowned voice announcer, Randy Reeves. I was behind the board, which is like a giant puppet. I loved bringing it to life: making all the dings & buzzes, lighting it up, and flipping the spring-loaded answers! The host used to be a friend of the family (we won't get into that).
So what happened with that wardrobe malfunction? My dad's suspenders broke, and we couldn't risk him jumping up and down due to the excitement of the game. The Fenechs were then awarded a mercy point for being the first team to get all five family members back on stage.
Sadly, this board didn't live much longer. Old age was a factor, but frankly… it didn't travel well.
With great joy, I am pleased to announce that my wife has given me permission to rebuild the board with my kids helping! The new one will be taller, and blink with the chase sequence from the Dawson/Combs era! Look for a behind the scenes of 'The Build!'