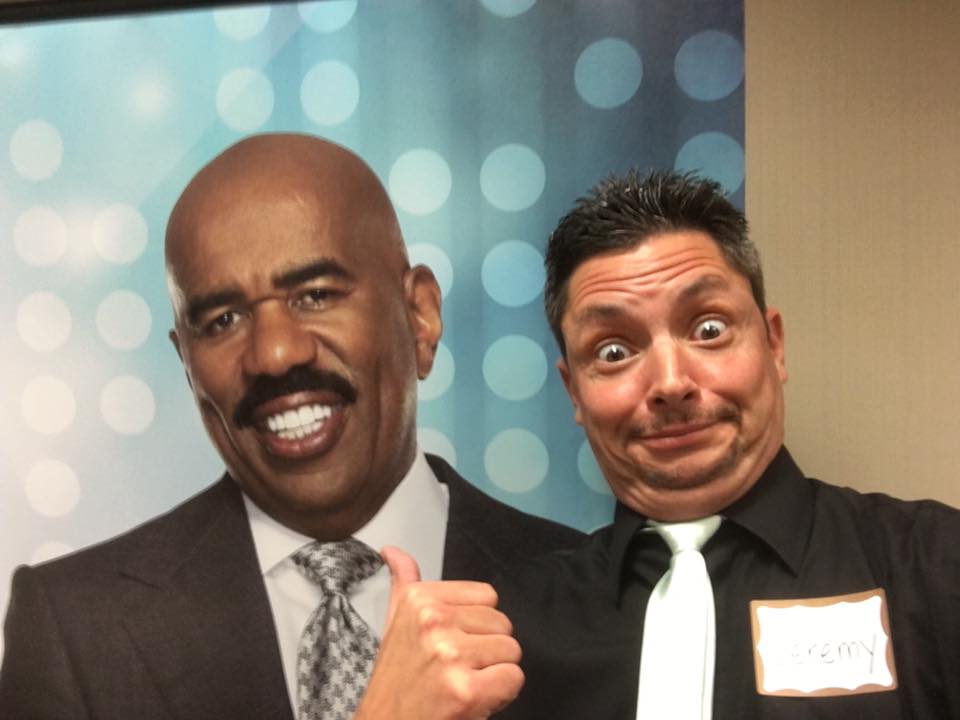 This all started with our initial audition video, and now we are well on our way to getting 'on our marks!'
I need to practice saying this, so let me introduce my family…
Hi, I'm Jeremy and this is my wife, Erika; my sister-in-law, Kimmy; my sister, Nikki and my brother-in-law, Michael!
We ventured down to Cobo Hall in the D for a live audition along with well over a thousand others.
As we watched families audition by the pairs, we didn't just observe… we studied. We knew that they were looking for, and were positioned close enough to see what the co-executive producer was filming and when. They also gave us a hand out on exactly what they wanted to see from potential candidates. Click to read 'How to get on Family Feud'.
Finally, about an hour and a half into the process, we were told we were on deck! I could feel all of my emotions raging: nervousness, anxiety, excitement… and (more than anything else) pure joy! The feeling that I was about to fulfill a lifelong dream of mine with the people I love. That was a moment of pure happiness!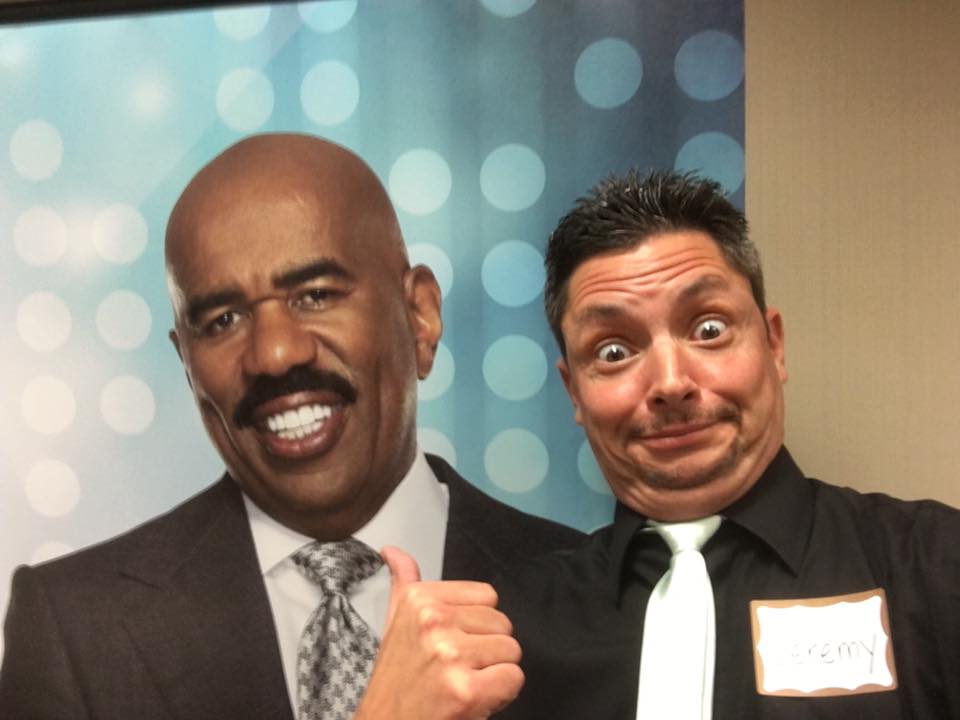 During our live audition with a Steve Harvey stand-in, Avery; co-executive producer Sara and the live audience, we came alive! They weren't looking for us to actually win the game, they wanted to see how we look playing the game. We played through two questions, and like I said I felt pretty confident about how we did.
Then somethings happened after that that I have to keep a secret. Needless to say, we have our fingers crossed! We hope to make it not only on to network TV with that coveted contestant position on 'Family Feud', I wouldn't mind if one of our answers ends up in a montage like this…