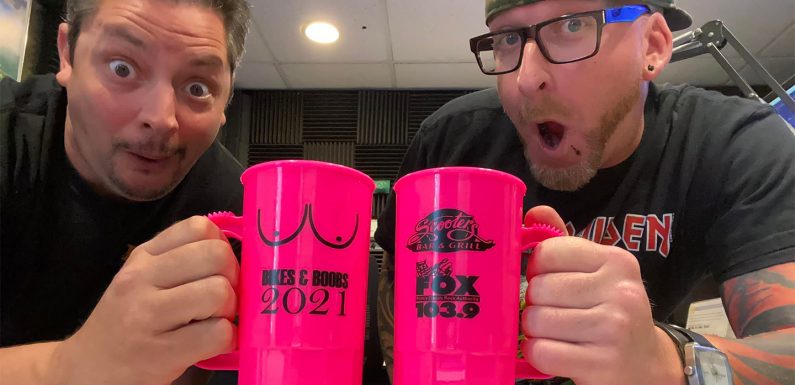 We lost Derek Sorenson, or Mr. Rock & Roll as I liked to call him, way too soon. At the young age of 46, he died doing what he loved… entertaining people.
Before we get to our tribute show, here is audio from Derek's last show up through Rock Recess on Friday, July 15th. I also included one of his epic Friday sign-offs from a few weeks ago. We were ragging on him for not being able to say "Shiawassee Conservation Club". Sometimes he said 'conversation', other times he said a word that doesn't even exist. Enjoy!
As gut-wrenching as it was to hear the news, it was even harder to cover his shifts. It was easily the hardest three days of my career. It's incredibly difficult to fill-in for someone who we all know isn't coming back. I had to try to pre-record my first break on Monday morning because I knew how hard it would be. In fact, it wasn't until after 12 attempts that I finally had did one I had to live with because I ran out of time. It was simply impossible.
With the support of all our listeners who called and shared stories and requested songs in his honor, we struggled to get through those first few shows together. It wasn't easy by any means. But it had to be done, and I didn't want anyone else on my staff to have to handle that burden. Ernie covered Thursday's show and was pretty shaken at the end of it as well.
From painting the Hammerberg Rock, to dropping off cards and memorials to our beloved host of Rock Recess, the listeners have been supportive but they are mourning too. The outpouring of love and support to his family and friends has been overwhelming to say the least.
From my office I would often hear him down the hall talking to and making connections with his listeners during songs. But more often than that, I could hear him singing along to just about everything… except 'Stairway To Heaven'. He HATED that song!
He helped me out so much as a friend, and as a colleague. From laughing about something silly one of us did over the weekend to poking fun at listeners on the phones, we had so much fun together at work and at play. I'm really gonna miss him.
There are so many fun stories about Derek, so please feel free to share some of your favorite Derek moments in the comments.
Thanks for making us laugh, Derek. Deuces.