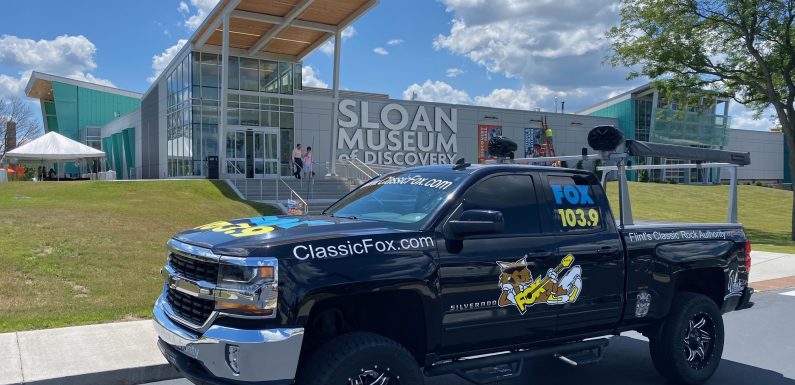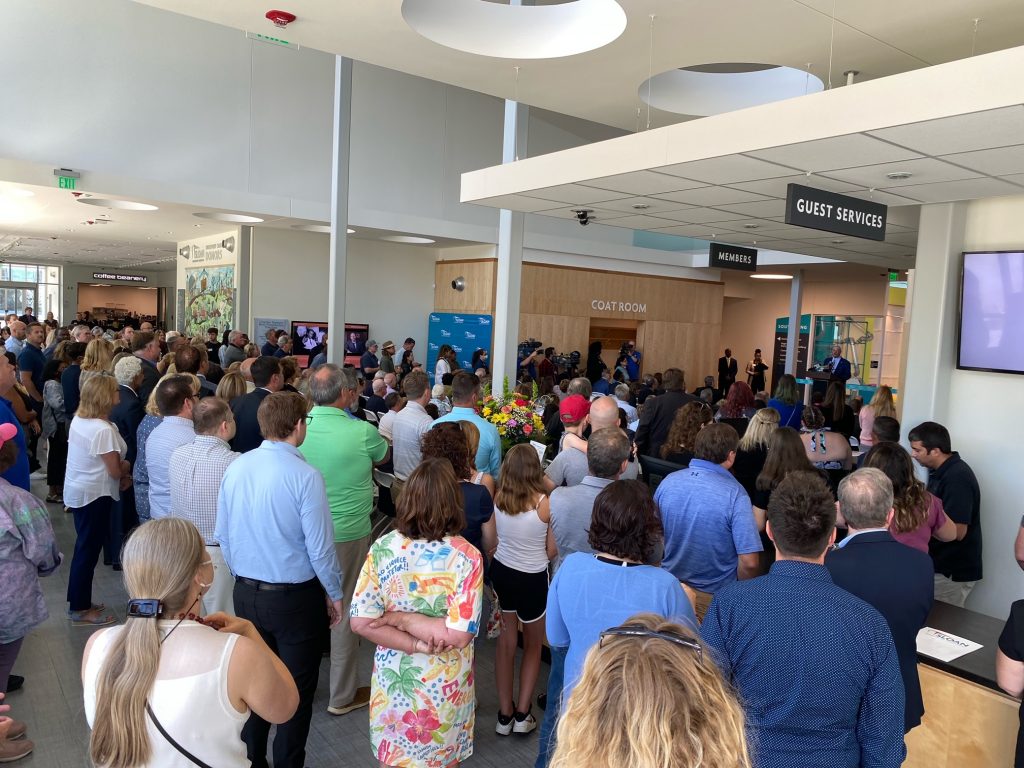 Hundreds of people were in the lobby of the brand new Sloan Museum of Discovery waiting for the doors to open for our media preview today. Speakers included the Honorable John Cherry, Ridgway White, Todd K. Slisher, Governor Gretchen Whitmer, Kathy McGee, Phil Hagerman, Isaiah Oliver, Representative John Cherry III, Flint Mayor Sheldon Neeley and Terry Rhadigan.
Once the speeches were made the ribbon was cut to thunderous applause from those in attendance, which included community leaders, local and state government officials, representatives from local foundations and committees and local media.
I was a kid in the '80s, and I remember getting excited at the mention of a trip to the Sloan Museum. Who could forget the Dinosaur exhibit? I was able to get a look inside after construction and before the exhibits began taking their new places. I was astounded by how big this new building is. But I was not prepared for the unveiling of the new Sloan Museum of Discover in all it's glory! It even has that new museum smell!
The new $30 million dollar expansion and renovation gives the new Sloan Museum of Discovery a huge 107,000 square foot space, loaded with some exhibits from the original Sloan Museum along with some very high-tech and hands-on interactive exhibits.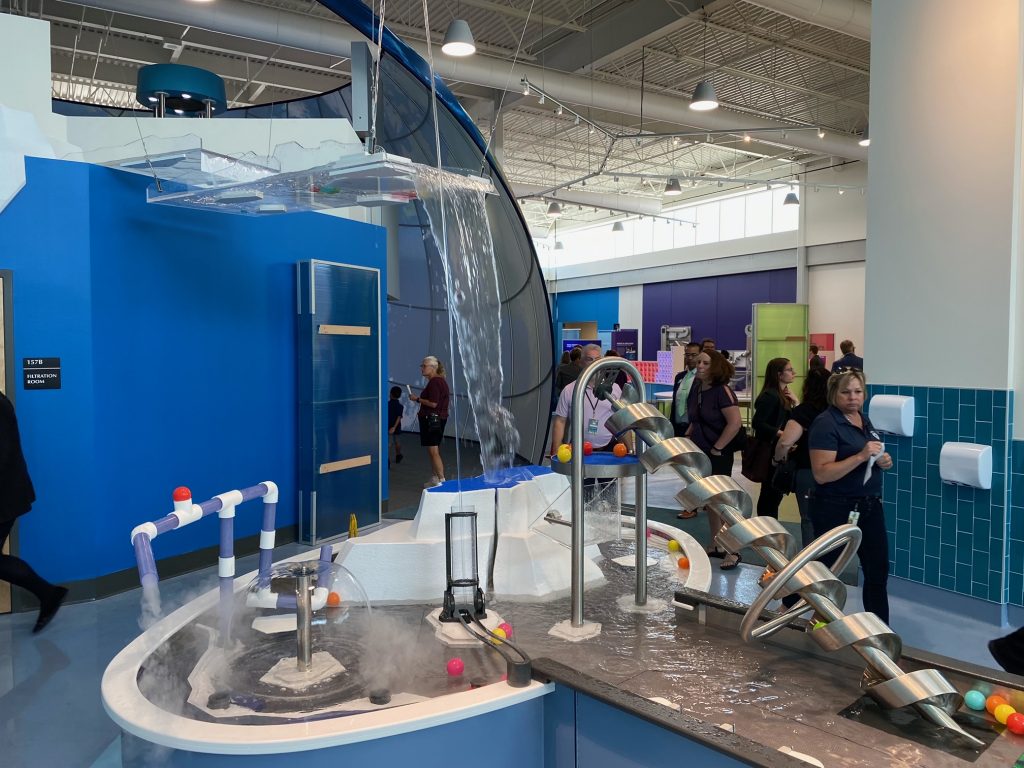 The Discovery Hall Science Gallery features a multi-story Spaceship Earth climbing structure, in addition to other fun and engaging ways to learn about earth and physical science. The Great Lakes water table is already one of my new favorites.
The Hagerman Street Early Childhood Learning Gallery is loaded with cool things for kids of all ages to explore and discover. This is where you'll find a new take on an old classic, the ambulance. But now, the back is handicap accessible and there are plenty of buttons and knobs to play with in the front and back giving dreamers the chance to imagine driving and riding in an ambulance.
The History Gallery is just beautiful, with artifacts and interactive 'stepping stones' to help visitors learn by bringing stories to life. Learn about Genesee County's inhabitants from the early Native Americans right through to present day.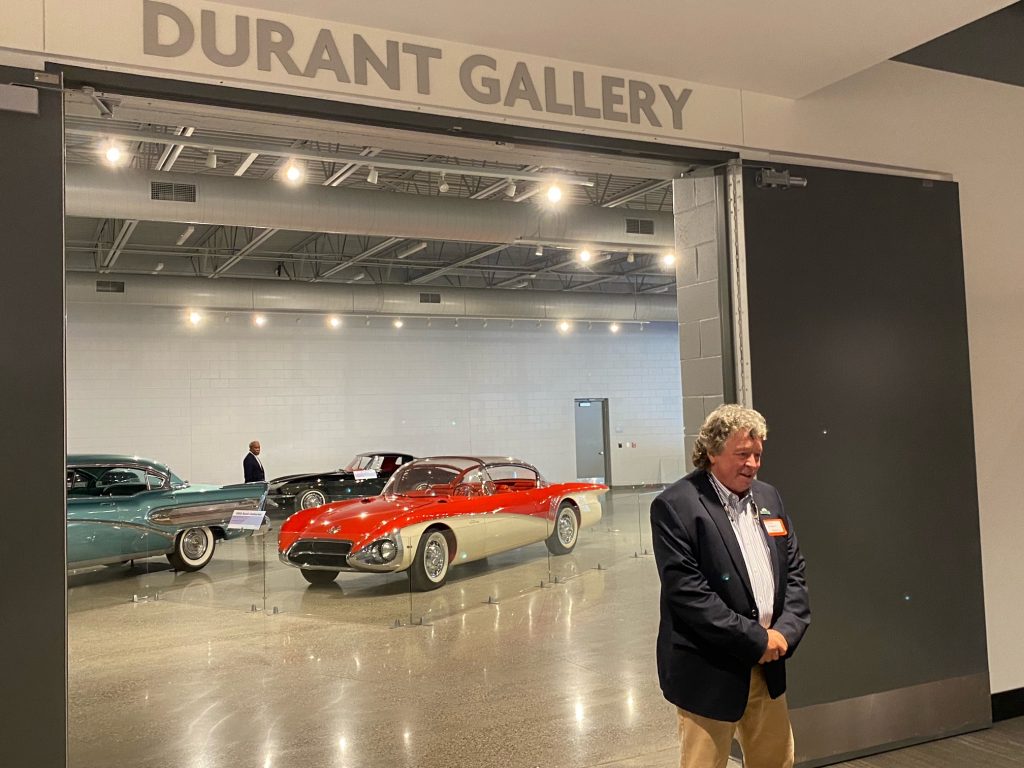 An extension of The History Gallery is The Durant Gallery which honors Vehicle City and Flint's rich automotive history. In fact Duke Durant, the great great grandson of Billy Durant was on hand for the opening of the gallery that bears his family's name.
With all the new things to explore and discover at Sloan, they are still not done bringing the awesome. The Fun Gallery Exhibition Hall will open in July of 2023. This will be a 24-foot-high gallery space for special touring exhibits. I'm keeping my fingers crossed for another dinosaur exhibit, and that Titanic exhibit was awesome! I wouldn't mind if either of those touring exhibits will be back.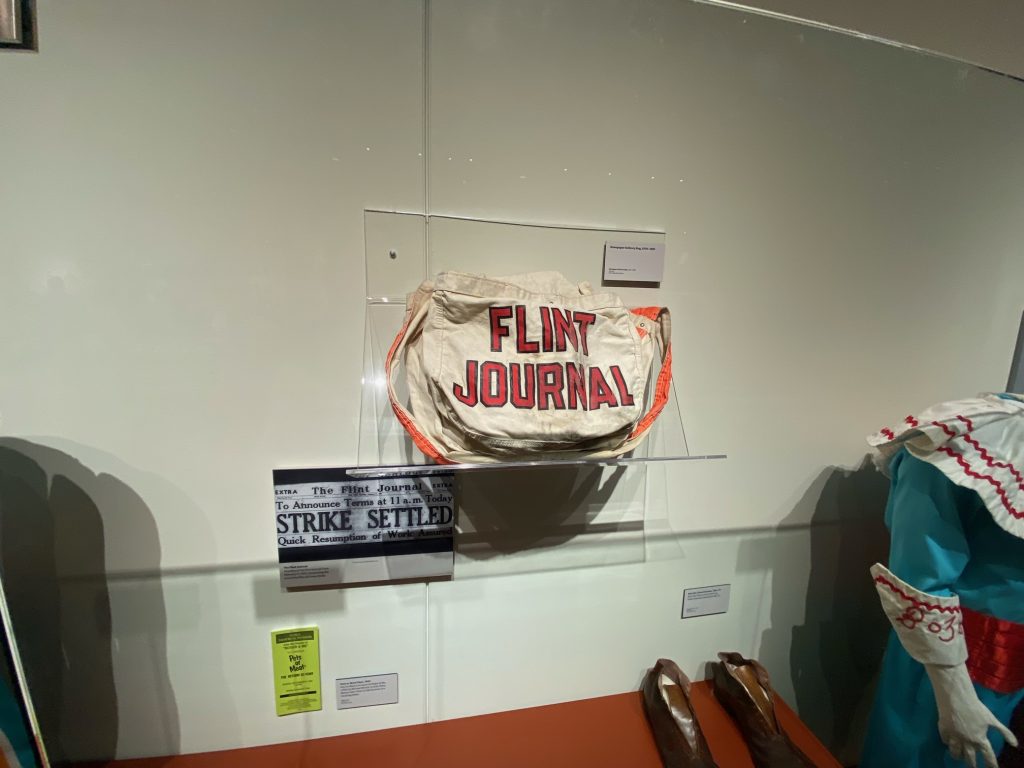 There's something for everyone at the new Sloan Museum of Discovery. I even flashed back to my childhood when I saw an old newspaper delivery bag from the 1980s. It looked just like the one I has when I had my paper route! If you're young with a strong inner curiosity about the world, the new exhibits will bring your imagination to life. If you're from Flint and you've been in the area for a while, you'll see some awesome artifacts and displays that will trigger some true nostalgia. As you experience the new Sloan Museum of Discovery in Flint, you'll discover something new and have a blast while doing it!
Check out the gallery below and see for yourself. The new Sloan Museum of Discovery is simple awesome! Treat yourself and your family to a visit when it opens to the public starting this Saturday, July 16, 2022. Thanks to the Genesee County Arts Education and Cultural Millage admission is free for all Genesee County residents.