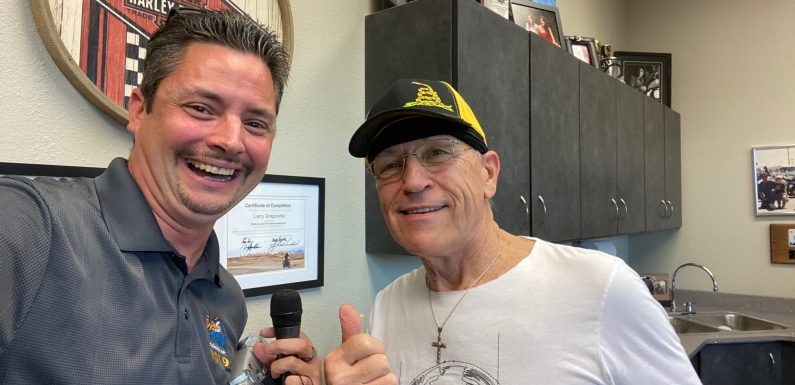 As Grand Marshall of Bikes on the Bricks 2021, Mark Farner led over 1,000 motorcycles through Genesee County on September 11, 2021.
Listen to the full broadcast from Vehicle City Harley-Davidson above, and get a look behind the scenes at our first break via the video below.
It was a record-setting event! In fact, it took seventeen minutes for the bikes to leave Vehicle City Harley-Davidson! Click here to watch the bikes as they head out!
Mark Farner helped launch Grand Funk Railroad to the top of the charts, and he continues to amaze audiences touring with Mark Farner's American Band.
Since Mark grew up in the area, Jeremy asked him to reminisce about riding his first bikes right here in Genesee County. Jeremy also asked him a very tough math question.