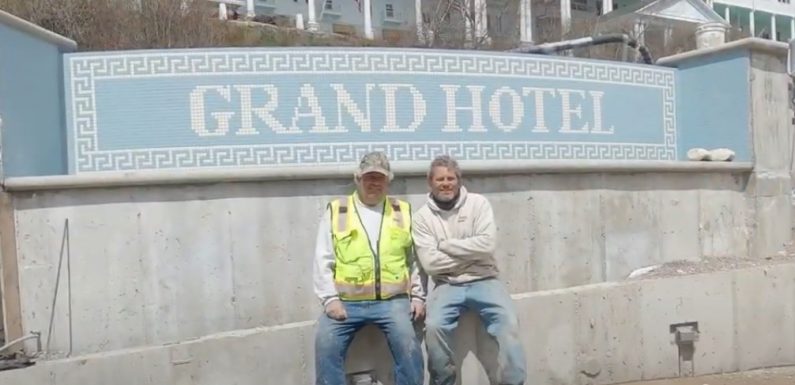 In the words of Greg Streeter, "It has been a wonderful journey." The concrete work for the Grand Hotel Renovations was completed with time to spare!
Now, it up to the pool, landscaping, and other contractors to finish up the aesthetics at the new Grand Hotel Pool! The new site features the original full-size family pool with access via several staircases, a ramp or the water slide. There now a family hot tub, and a separate adult hot tub with the new adult pool.
The green wall has been replaced with several different levels of sections for sunbathing. And the green fence has been modified with windows for a beautiful view of the Straits of Mackinac.
Check out the final part of the Streeter Brothers Deep Dive at the Grand Hotel! Be sure to check back for updates on on the fully completed project!