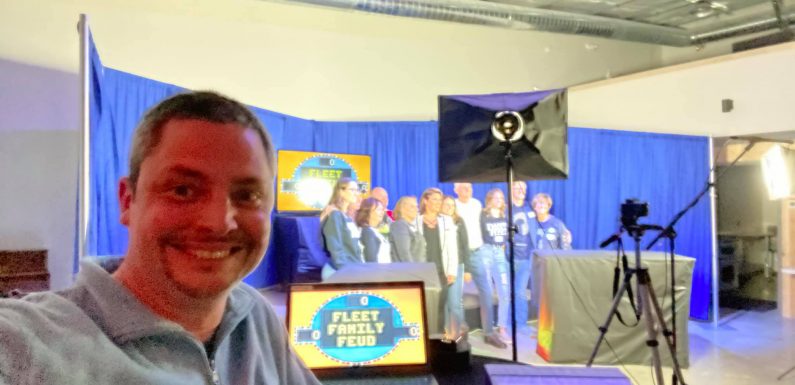 Helping out local charities has always been the backbone behind the "Fenech Feud". Whether we're helping make sure every kid in Genesee County gets a Christmas each year with the Old Newsboys of Flint, or feeding the hungry with the Food Bank of Eastern Michigan. This week, Melissa Hager at The Comedy Series gave us the opportunity to help Hurley Medical Center. You can always donate to Hurley Medical Center. What they do for kids, especially in light of the recent water crisis, can't be overstated! Please click here to donate.
Greta Van Fleet has been making a name for themselves not just in their home town of Frankenmuth, Michigan, but they've been blazing a trail around the world! And their to celebrate their new album, "The Battle at Garden's Gate", Melissa Hager and The Comedy Series put together a livestream event that was hosted by Mid-Michigan Now, seen around the world by thousands!
The Fenech Feud was honored to be part of a two-hour live stream. Though we we renamed it the 'Fleet Family Feud', our signature alterations of the classic TV game show still came through. We did our own custom survey, and our scoring system was still in place, in which you need 1000 points to win. I usually host, but it made much more sense for Melissa to host, and I took over announcer duties, which I love and never get to do! I want to say thanks to Jordan and Parker who made it look really good!
Check out the full live stream here: https://nbc25news.com/news/local/greta-van-fleet-album-release-live-stream