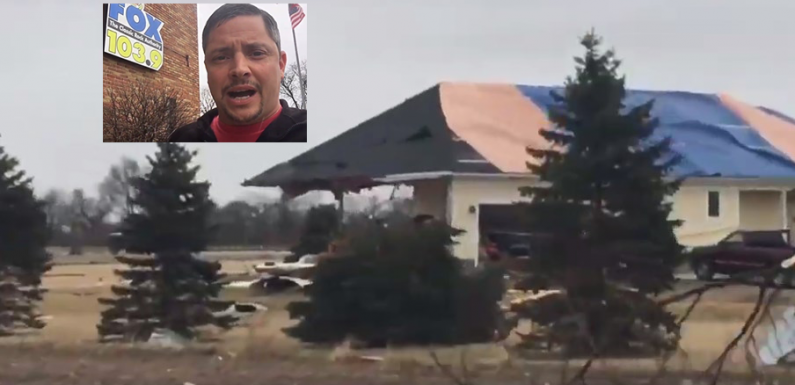 It's always frightening when we go on the air and say "Tornado Warning".  However with a staff of broadcast professionals like us at 103.9 The Fox, it's our job to stay cool and keep you informed when severe weather strikes. Yesterday's Tornado Warning was not a test!
There are still road closures and power outages throughout the storm zone, and Vernon was his hard.  Avoid the area until law enforcement reopens the roadways. We are happy to report that no injuries have been reported with this storm!
Not only are we live and local seven days a week, 103.9 The Fox is Flint's only station with a live body in the studio from 5am until Midnight Monday through Friday!
Check out more storm damage via drone footage from mlive.com.