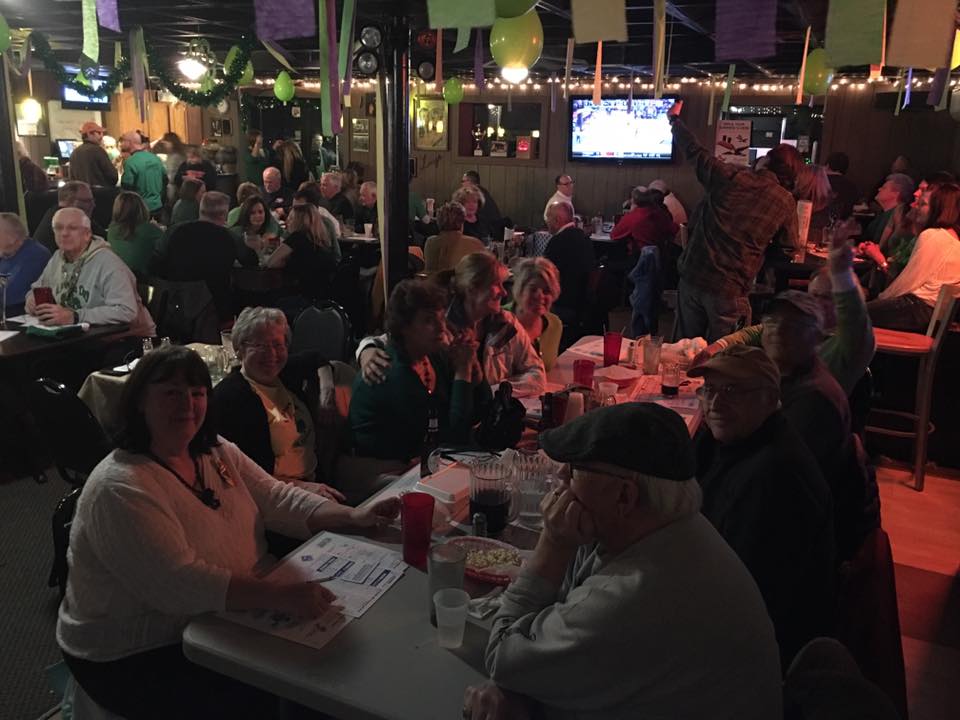 It was standing room only tonight at The Fireplace on North Long Lake Road in Fenton for My Trivia Live! St. Patty's day brought in not only a ton of regulars, but almost 20 new players too, totaling over 100 people gettin' their green on!
I decided to not wear any green, so I wore my sparkly, human mirror ball jacket instead. I got several compliments and several pinches… thanks, ladies!
In addition to the regular menu, corned beef and cabbage was served alongside green beer. The suspense mounted during the final question with a stunning upset when only one team got the correct answer! Great job, Team Rhonda!
Join me every Thursday night at 7:00pm as I host My Trivia Live at The Fireplace in Fenton!