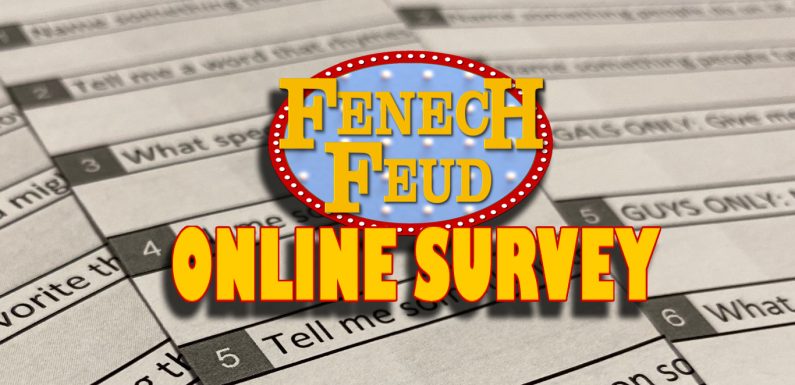 When you watch the Fenech Feud, you aren't watching nationwide surveys play out on the big blue board! We pride ourselves on coming up with and tabulating our own local custom surveys! We survey our half-inebriated audience at Fenech Feud live game night events, and right here online!
With this Online Survey (and our physical surveys), we only survey 69 people. So be sure to keep checking back! Once we get 69 responses we reset the survey with 10 fresh questions!
CHECK BACK FOR A NEW ONLINE SURVEY SOON!