I hosted my first event, my cousin's graduation open house, when I was 14 years old. 26 years later, I'm still hosting everything from trivia, karaoke and game shows, to wedding receptions and corporate events! I truly enjoy making sure everyone's having fun, and there's no better way to do it than in front of a large gathering!
2020 has brought about some major changes. We take the coronavirus serious, and yes, we are doing everything we can to stay safe during the COVID-19 pandemic.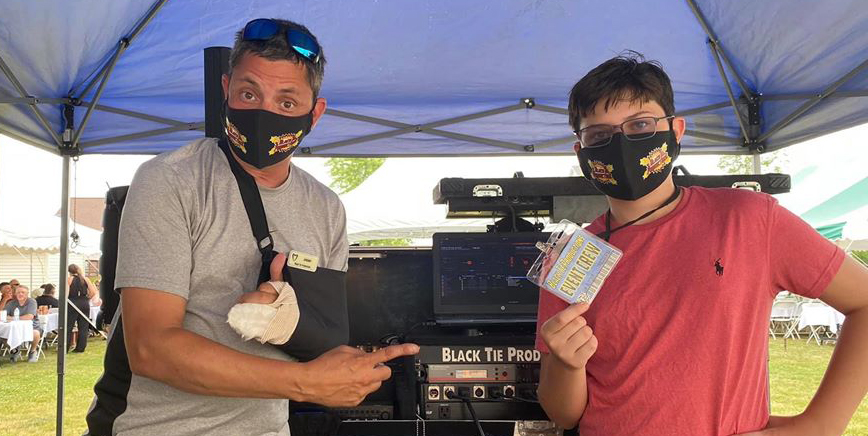 But the Summer of 2020 brought another change, an addition to my team! My oldest son, Ben, is the age I was when I started hosting events. Now, he is following in my footsteps and is now joining me on events to help with setting up.
Enjoy some wedding videos from the past here:
I quit counting how many events I've hosted when I hit 1,000. But because of the hassle of moving all of my CDs, cassette tapes, 45s and mini-discs all over the place, I decided to stop hosting events. However, because of the constant requests from friends and family members, I decided to partner up with a local company. But not just any local company, I wanted the best of the best!
If you've had the pleasure of attending a wedding reception hosted by Black Tie Productions, you know why I decided to partner with owner Craig Center. He's a first class guy, with a first class company!
Jeremy can be booked locally through Black Tie Productions. Contact Craig Center for rates and availability at 1-800-232-9750 or email Info@BlackTieProductions.com. You can also click here for a direct link.