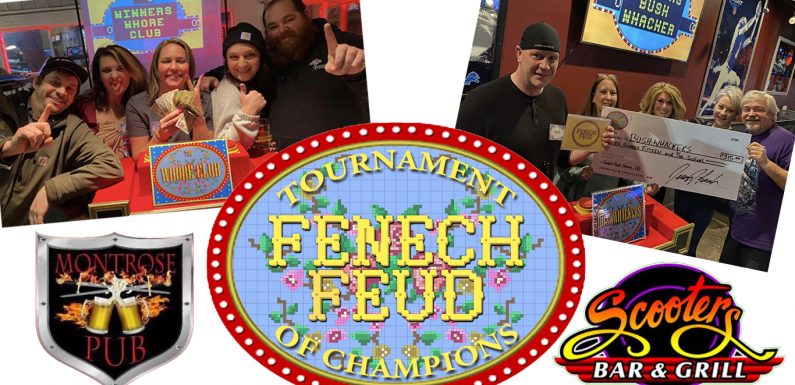 Seasons 16 and 17 of the Fenech Feud came to a close last week, but not before we raised money for local charities and gave away some cash!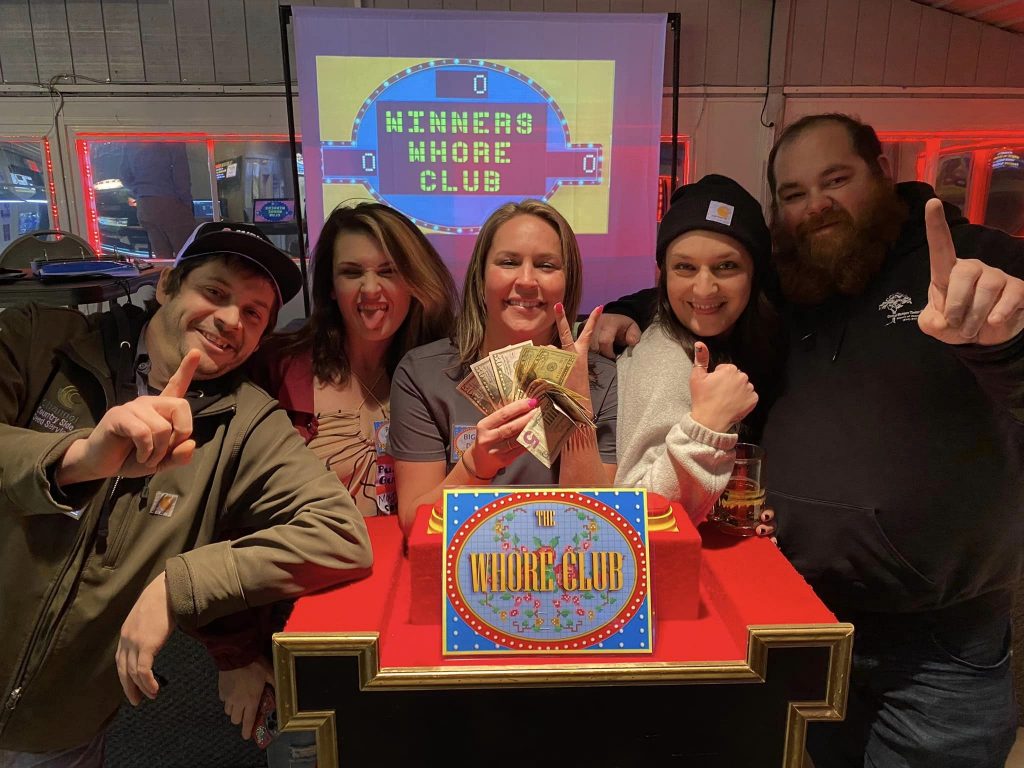 Season 16 began early Fall at Scooters Bar & Grill. After wining the last three championships at Scooter's, Naughty by Nature was defeated by the Bushwhackers. They went all the way with the Fast Cash round, and scored $315 for their team. However, we raised $375 for the Old Newsboys of Flint!
Normally, we stick with one charity per season. But midway through one of our favorite regulars, Fun Size, has a terrible relapse. She was in a wheelchair and was for a time paralyzed across half her body. We donated a ton of money to her throughout the season. But the most awesome thing was that even though the Bushwhackers defeated Fun Size and her team, they all agreed and the Bushwhackers donated all of their winnings back to Fun Size.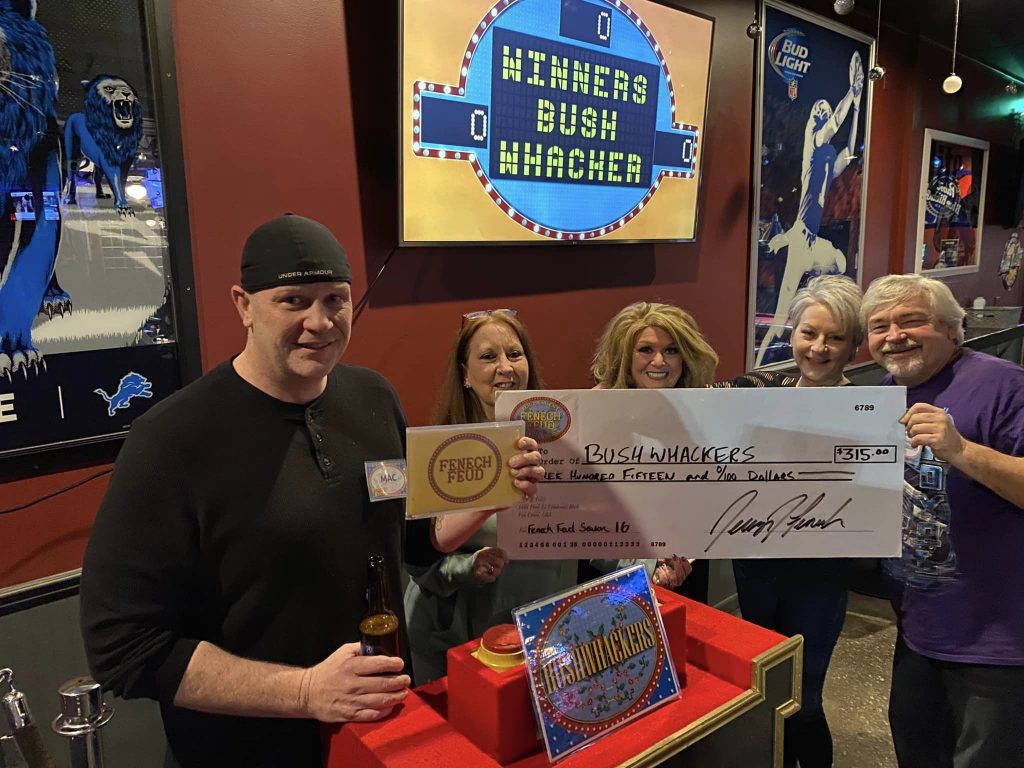 Season 17 began in November at The Montrose Pub. We've been raising money for the Hurley Children's Miracle Network. I made a deal with the crowd that if we could raise $420 for the kids, I would let Montrose Pub owner, Becky, cut my hair with a Flowbee!
The Whore Club to the big win in the final tournament game, and also scored with the Fast Cash round. We gave them a cool $250, and the Hurley Children's Miracle Network ended up with $503!
Season 18 begins Tuesday, February 14 at The Montrose Pub, and Season 19 at Scooters Bar & Grill launches on Thursday, February 16th. Come out and play for the hell of it, or join the league and we'll track your score. The four highest-scoring with return for the Fenech Feud Tournament of Champions coming up in late Spring.
Ask Jeremy how to get your Fenech Feud Champ Stamp!