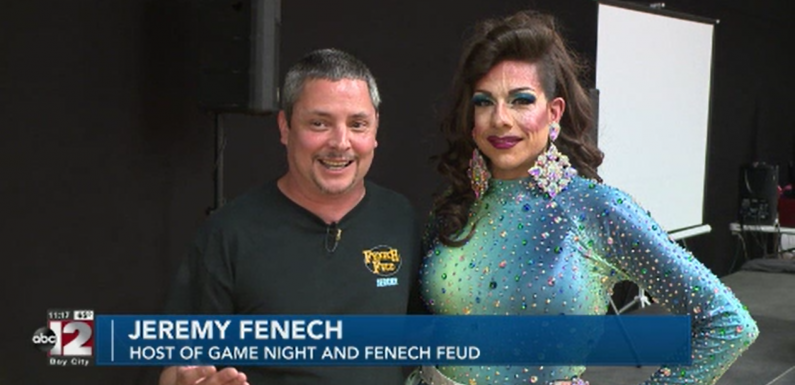 While preparing for our Drag Queen Bingo/Fenech Feud charity event for the Sloan Museum on Saturday night, I was asked by ABC12's Matt Franklin if they could report on it. After getting permission from Astara Love and her team as well as Olivia Kushuba and the crew at Sloan Museum, photojournalist Mike McPherson from WJRT was on site… film at 11!
I'd like to thank everyone who showed up to the sellout event to help raise money for the new Sloan Museum of Discovery. I'd also like to thank Matt, Mike, Angie and the gang at ABC12 for getting the word out!
I've been on TV countless times for local radio stations and local charities. This was the first time I was on TV talking about the 'Fenech Feud'. We're coming up on our five year anniversary and the community has gotten behind the 'Fenech Feud' for not only a ton of adults-only fun, but also to raise money for very worthy charities like the Old Newsboys of Flint, the Food Bank of Eastern Michigan and the Sloan Museum.