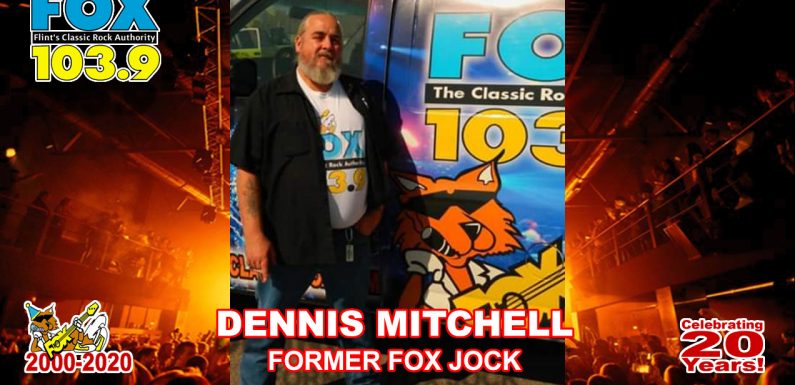 After a long fight, our friend Dennis Mitchel lost his battle with cancer early this morning. He may have left this world, but Dennis left behind great memories and powerful friendships.
He stopped by the studio just about a year ago as we were preparing for the 20th anniversary of 103.9 The Fox last September. Dennis was one of the original Fox Rock Jox when the station signed on.
I dedicated The Punch-Out Party to the memory of Dennis today. I played some of the audio that he recorded for us followed by a moment of silence. Then at the request of Dennis' widow, Emie, I played 'Paradise By The Dashboard Lights' by Meatloaf, one of the couple's favorite songs.
I met Dennis years ago when I worked at WWCK-FM doing 'The Nite Time Party'. Dennis had an infectious laugh, and a magnetic personality. It's a good thing too! I'll never forget the day he took me for a ride on his bike up Taylor Drive, and he hit a bump so hard I almost fell off! It was that magnetic personality that kept me on Dennis' bike!
The nice thing about ridin' your bike in Heaven is that you never have to stop for gas! Rest in peace, Dennis! Rock on!