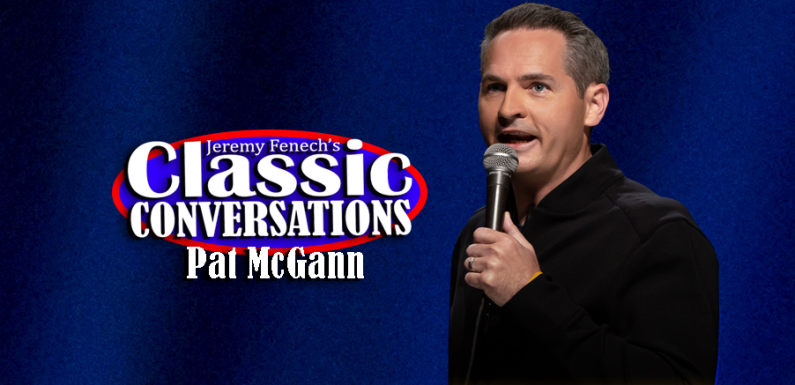 He may not have started in comedy until he was 31, but he has been making people laugh for over a decade. And after opening for Sebastian Maniscalco for a few years, Pat McGann has a brand new comedy special!
Pat joins Jeremy for a Classic Conversation on 103.9 The Fox following the release of his new comedy special on video, and just ahead of the comedy album release on Friday, July 31st.
In addition to his wonderful ability to paint a mental picture, spending quarantine with his wife and three kids has given him even more material! With a brand new comedy special endorsed by Sebastian Maniscalco, Pat McGann has come a long way from his younger days selling packaging!
We spend a good deal of time on the phone and I wasn't able to air the full conversation. However, you can listen to our full interview here:
Listen to the abbreviated radio broadcast as aired on 103.9 The Fox here:
You can listen to this and many other Classic Conversations as a podcast via Anchor, Apple Podcasts and many, more.