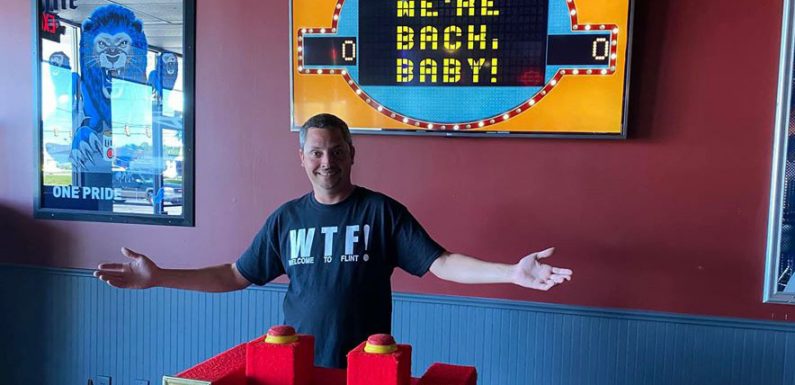 While being cooped up for months, many Mid-Michiganders have been waiting patiently. The craving has never been stronger, and die-hard fans especially are really, really ready for the return of the ridiculousness that is the one… the only… Fenech Feud! Well, my friends, the wait is over!
Jeremy, Rickelodeon, the Big Blue Board, and yes… even Jeremy's mirror-ball jacket will all join forces once again for Monday Night Magic Madness at Scooter's Bar & Grill beginning tonight (6/15/2020).
There will be a few minor changes to game play. No more hand-shaking. Instead, we will ask you to hand sanitize prior to each face-off to keep our podium free of germs for the next player.
We are temporarily eliminating the paper surveys that the audience would normally fill out on a Fenech Feud game night. Instead, we ask that you use our online surveying platform that we hav had in place for years. You can complete a survey from a safe distance anywhere with an internet connection.
READ MORE: Take the current Fenech Feud Online Survey now!
We are temporarily suspending our Fenech Feud Three-Way Charity Raffle. We are working on a way to being this back to continue to raise money for our beloved charities, but while also keeping our staff, players, and audience members safe. We will still be keeping track of scores each night for our Tournament of Champions which will be rescheduled.
We look forward to seeing our Fenech Feud Family once again tonight at the biggest little bar in Flint! See ya at Scooters Bar & Grill, at the corner of Hill & Torrey Roads in Flint. You really need to come check out the amazing renovations! They put a lot of work into that place during the shut down, and the results are simply incredible!