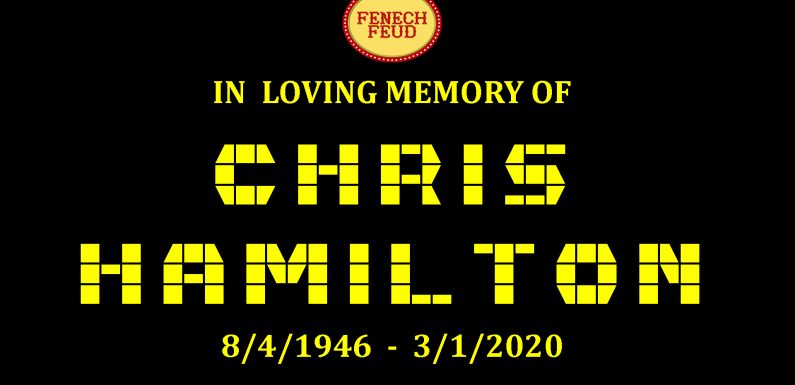 Executive Director of the Old Newsboys of Flint, Chris Hamilton had a great sense of humor. He loved coming out to watch the Fenech Feud, and we loved giving money to the Old Newsboys of Flint. Unfortunately, his last appearance with us with a mere 17 days before he passed away.
Chris was a true class act. In fact, when I asked him to draw the winning ticket, he insisted on telling me that he bought a ticket and that it wouldn't be fair. I had to tell him that we all wanted him to win because we knew it would go right back to the Old Newsboys. Well, a Chris did win, but it wasn't Chris Hamilton. It was Chris Biazza, who walked up to claim his prize and walked it right over to Chris Hamilton. These are the moments that I love… the moments that show what Genesee County is all about.

While it's rare that we share video from the Fenech Feud due to people stealing our local questions/answers, we wanted to share with you Chris' final appearance with us. Just remember, this is comedy/game show geared toward a "sick-minded" grown-up audience and is intended for adults 21+ only. We've also embedded visual cues to take part in the Fenech Feud Drinking Game. Just be sure to drink responsibly. Enjoy!
If you would like to honor the memory of Chris Hamilton, I urge you to make a donation to the Old Newsboys of Flint.