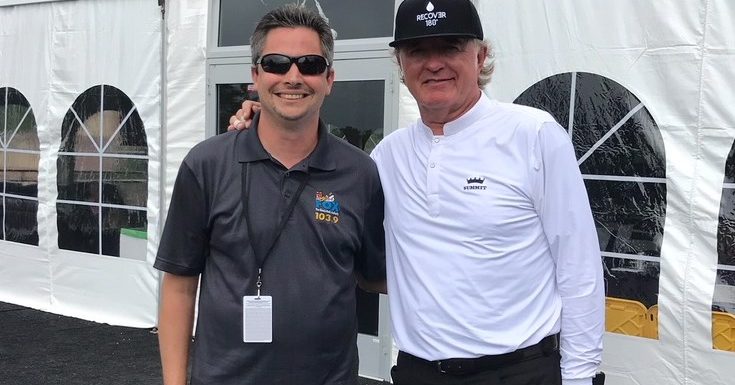 Almost a decade after we last saw the Buick Open grace the Flint-area with the likes of John Daly and Tiger Woods, PGA Golf returned to Warwick Hills Golf & Country Club in Grand Blanc over the weekend. 103.9 The Fox was right in the middle of the action during the debut of a new stop on the PGA Champions Tour, The Ally Challenge!
With our broadcast booth setup right off the practice green, we had professional golfers stopping by all day! In fact, 1999 Buick Open Winner Tom Pernice, Jr. stopped by during The Punch-Out Party!
Click here to see the Jeremy's video that Vijay Singh co-starred in!