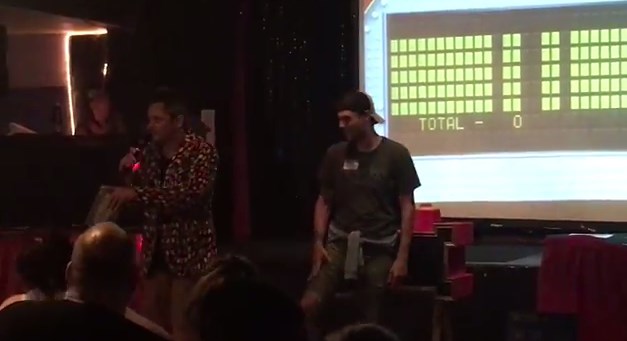 It was an intense night at Jack's Place in Flushing Wednesday Night as the top four highest scoring teams returned to battle it out out for the big win!
Two teams had to forfeit their spot in the Tournament of Champions, The Fockers and Jurrassic Snatches were not in attendance. Because they both scored 1290 points, both Sex-a-Me Street and Courtesy Flush were contacted and told to get back with us, and that the first team to do so would get that coveted fourth spot. In less than an hour, Sex-a-Me Street claimed their spot in the Tournament! Remember, these games are intended for adults 18+ only!
Game 1 – 8:00pm   The Lunchbox vs. Sex-a-Me Street

Game 2 – 9:00pm   Better Late Than Pregnant vs. The Griffinwhores

Game 3 – 10:00pm The Lunchbox vs. The Griffinwhores

Get to Jack's Place every Wednesday Night to play and win $50 in Jack's Cash. Get a high enough score, and you'll return for the next Tournament of Champions on July 18th! Register you team in advance by clicking here.