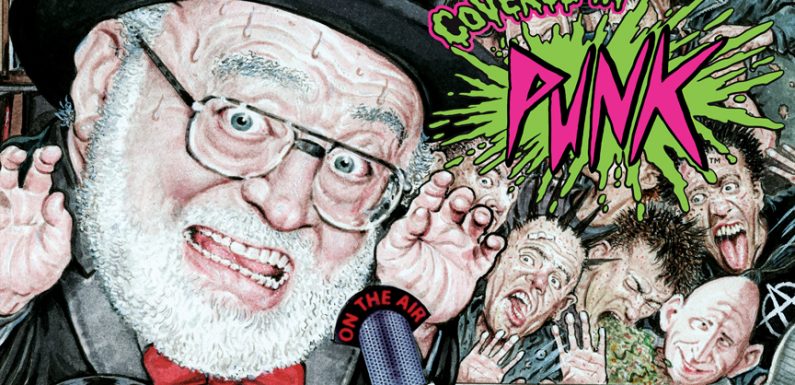 When you have an opportunity to talk to an amazing person, 15 minutes never seems like enough time. When you have two amazing people 15 minutes is nothing! And when they're promoting a new spin on a ton of demented classics, where does one begin!
Dr. Demento has been a part of my CD, cassette and record collections since I was a kid. His radio show has introduced us to great songs like "Fish Head". Imagine some of your favorite wacky classics with a modern, punk rock spin, performed by Joan Jett, Frank Schnieder of the B-52s, Osaka Popstar, William Shatner and even the late Adam West.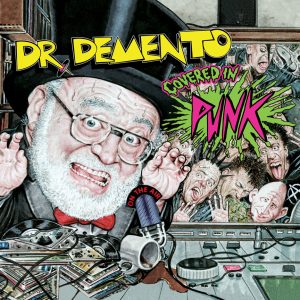 I could have easily asked John Cafiero questions for more than an hour. Throw in the legendary Dr. Demento and now we're talking the better part of an afternoon! I had about a half-page of questions I simply didn't have time for. That being said, I crammed everything I could into three segments that I was able to stretch out over the course of The Punch-Out Party today.
Dr. Demento has been providing an outlet for weird and demented novelty songs since 1970. Yes, he's responsible for giving us "Weird" Al Yankovic!
John Cafiero is the man when it comes to punk rock. In addition to directing amazing documentaries including "Ramones Raw", the Osaka Popstar creator and frontman has collaborated with many punk rock greats, including the Misfits, and the Ramones!
If you're a fan of the good doctor, you need to pick up 'Dr. Demento: Covered in Punk'! It's available now on Amazon.com, iTunes and at CoveredInPunk.com!
Check out Dr. Demento and John Cafiero's appearance on The Punch-Out Party on 103.9 The Fox!