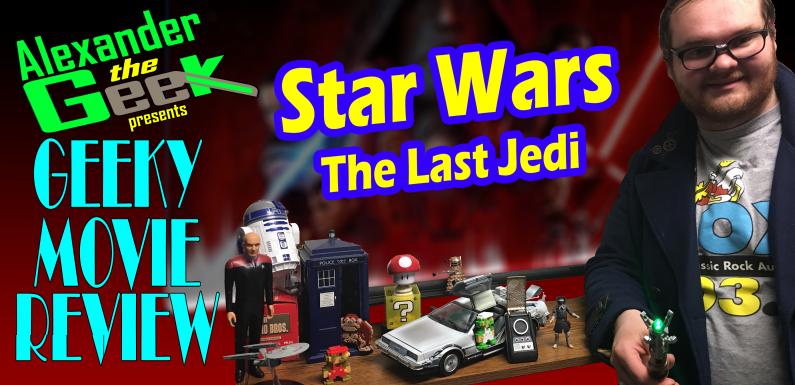 Just Bob's Party Crew consists of many people with a wide range of personality… and then there's Alexander the Geek. The only current member of the party crew who comes close to Just Bob's level of geeky sci-fi knowledge. That makes him the perfect crew member to take on movie reviews. And what better movie to get him off and running than the latest installment of the Star Wars legacy, The Last Jedi.
I asked him to make sure he didn't give away any major plot twists, so spoilers shouldn't be a problem. What do you think, do you agree with his Geekiness, or do you want to break his glasses? Just let us know!
In addition to reviewing new movie releases, I'm not opposed to having him tackle older classics, or even obscure bulls#!t! Tell us what movies you want our geek to review in the comments section below.