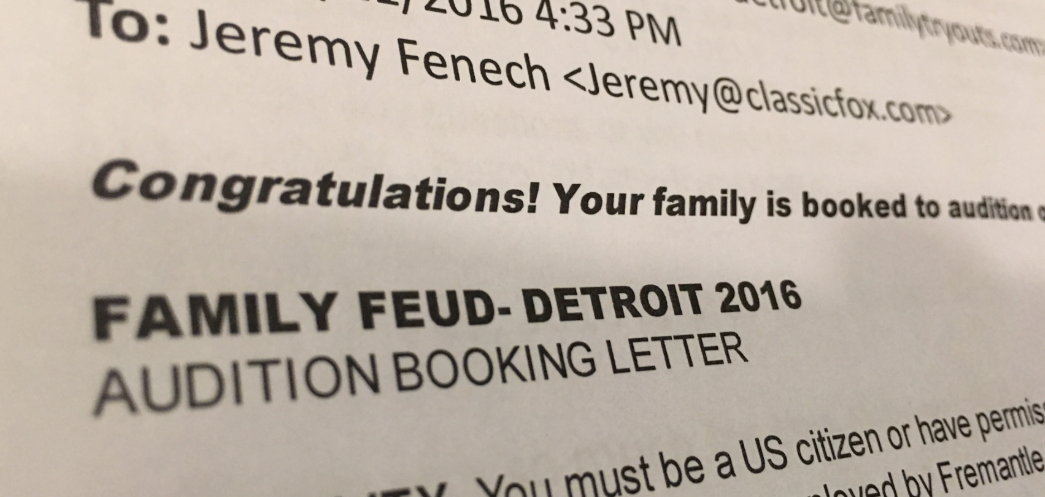 Never in my life have I been more excited to share something than I am right now! We made it! My family and I are auditioning for 'Family Feud!'

I guess our application video did the trick! So from here on out, I will keep you up to date on the process from audition to air!
Let's play the Feud! YAY!!!!