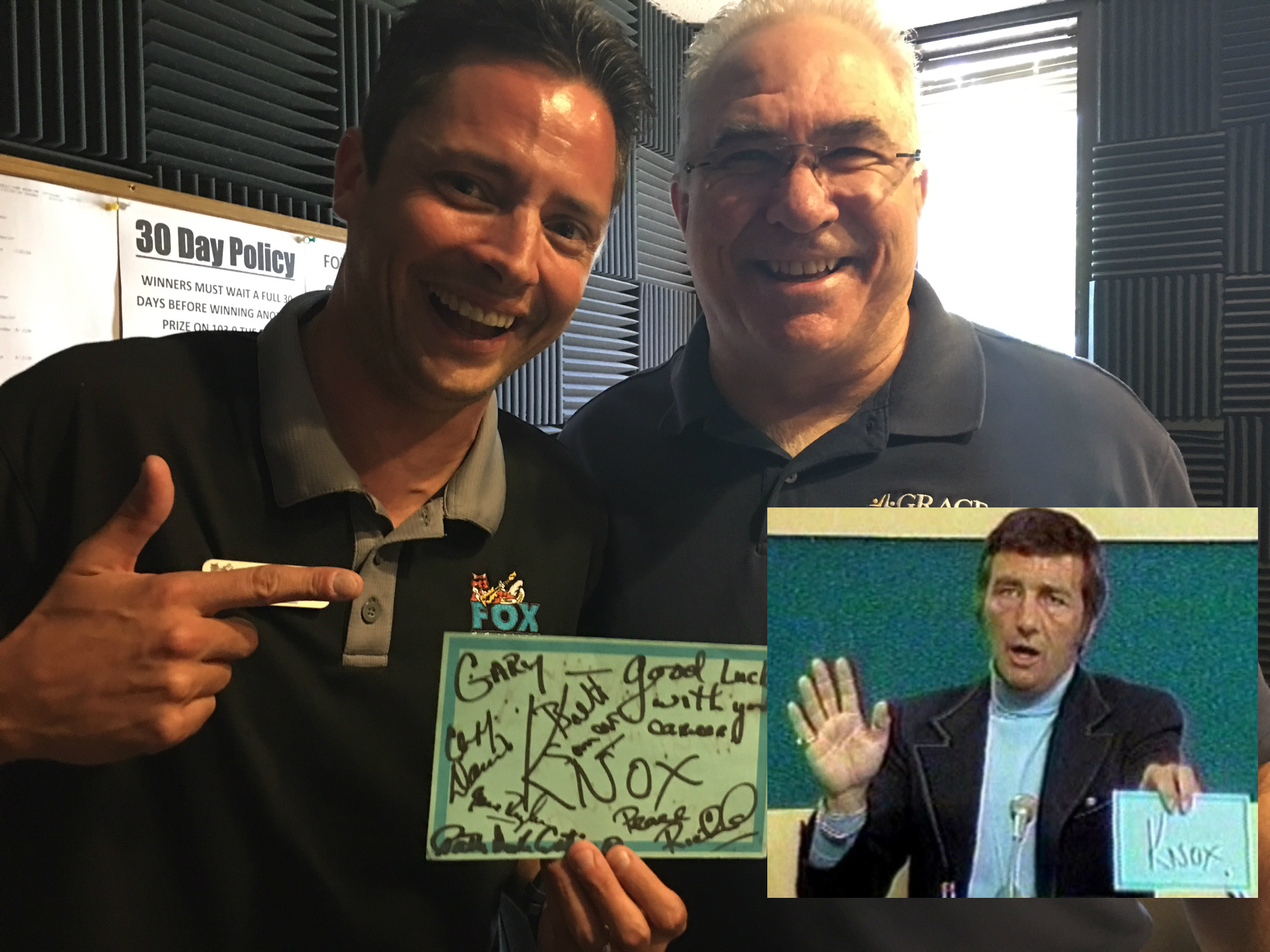 For those who have followed me and my career though the years, you know that I try to incorporate some of my favorite game shows into my radio show. From Prize Closet Press Your Luck to the KISS-FM Office Feud, Wheel of Fortune Wednesday to Just Bob's 420 Contest… of all of them I think Match Game Monday has always been my favorite.
Much like many fans of the original run who have watched attempt after attempt to recreate what Gene Rayburn was able to achieve, I was honestly expecting the new Alec Baldwin reboot to make me want to _____. Alas, I was pleased with what they came up with. Granted it's not Gene, Brett, Charles and Richard, but it's not that bad!

Among all the reboot buzz, I happened to see a tease for an ABC12 report by longtime friend of the family, Randy Conat.  He was interviewing a local pastor who was a contestant on Match Game PM back in 1976!
Bummed that I ended up missing the interview (by 14 lousy minutes), I reached out to Randy, who then reached out to Mr. Cech. Not only was I able to see Randy's wonderful piece on Pastor Gary and the full episode of his awesome appearance, I was able to interview him myself! He even played a deluxe edition of Match Game Monday with us on the air!

Even though we had never before met, I feel like I've known him forever! We have similar passions including, music, humor and much more. We both look for and hope for the good in people, and the world. He's very approachable, fun-loving… oh, and did I mention that he shook Richard Dawson's hand?