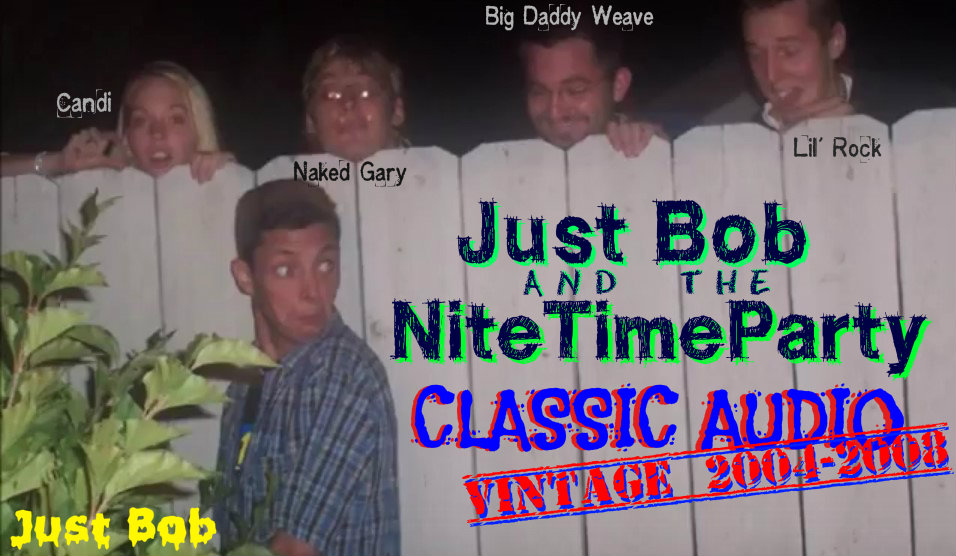 Our first installment of classic audio archives features Just Bob being sworn is as the Mayor of Dort Highway, a man who would lie through his teeth to win a stupid contest, and how one NTP Crew Member's silly question stole the show!
NTP420 – Pregnant Prank | The lengths some people will go to just to win a contest is crazy! Would you lie to your significant other… even if it was just to win a contest?

NTP421 – Random Acts of Madness #1 | Our first roundup of some of Just Bob's random BS. Don't worry… there's plenty more crap to come!

NTP422 – Stupid Listeners & Five Questions | This Classic Nite Time Party Archive relives both a stupid listener's attempt to win a stupid morning show contest, and Just Bob's non-edited edit that caught a contestant and the Party Crew off guard!

NTP423 – Mayor of Dory Highway | In case you missed the on-air campaign, Just Bob ran for, and was elected Mayor of Dort Highway in 2004. He was sworn in by legendary broadcaster, the late Dave Barber.

NTP424 – The Pen 15 Club | When I look back at the relationship my wife and I have shared over the years, I think I most likely fell in love with her as this happened on the air. If I wasn't in love with her prior to this moment, the question definitely did it.