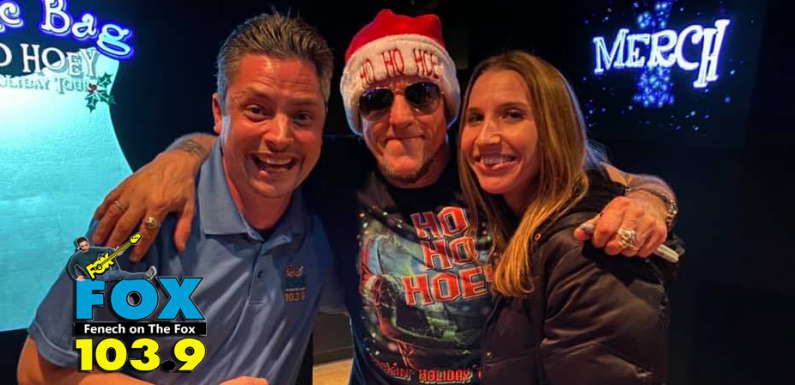 I've been a fan of Gary Hoey for my entire radio career, and I've had the pleasure of talking to him several times over the years. From his massive Christmas catalog which spawned his incredibly successful "Ho-Ho-Hoey" Tour, which celebrates 26 years this year, to his non-holiday albums like Neon Highway Blues, which debuted at #2 on the Billboard Blues Album Chart, Gary's talent is a massive force in the music industry.
READ MORE: Gary Hoey releases "Neon Highway Blues"
We have another great conversation today talking about how his mother was behind his Christmas music, his excitement to return to the stage, and we play the infamous 420 Contest! Scroll down to listen to the radio broadcast as it aired during The Punch-Out Party on 103.9 The Fox going into the Thanksgiving Holiday weekend, or listen to the full interview as it was recorded here:
Below is the interview as it aired on 103.9 The Fox in Flint on Wednesday, November 24, 2021.
Visit Gary Hoey online by clicking here, and be sure to check out his performances at The Magic Bag in Detroit on December 10th, and at Park Theater in Holland on December 11th.