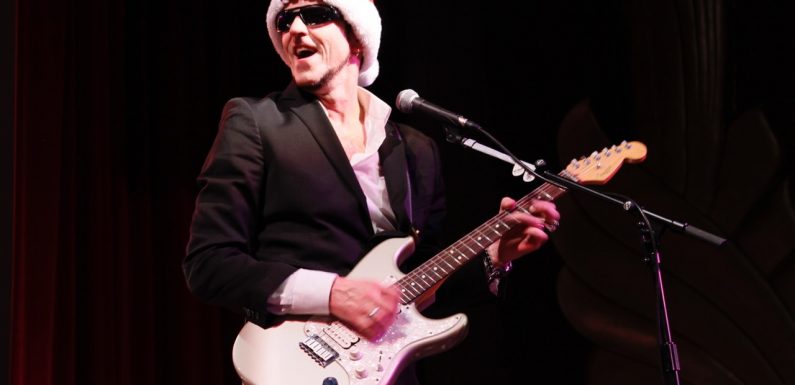 It was 23 years ago that Gary Hoey released his first Christmas CD, and Ho-Ho-Hoey has been Go-Go-Goin' ever since! He's currently on tour and is going to be in our area this weekend!
I've always enjoyed interviewing musicians and celebrities. It gives me the opportunity to get a better idea of who they are when they're not on stage or when the cameras aren't rolling. Sometimes I can tell that the person I'm talking to would rather be doing just about anything instead of doing interviews. With Gary, it truly feels like we're just a couple of friends hangin' in his living room catching up after a few months.  In fact, Gary was on the show just a few months ago!
READ MORE: Gary Hoey's First Appearance on The Punch-Out Party "Christmas in July 2018"
As always, there is so much more to talk about than I could ever cover in 15 minutes including his upcoming appearance on the Rock Legends Cruise V this February.  We did cover how much he enjoys teaching people how to play guitar, and his time at the Rock & Roll Fantasy Camps.  Gary has a true passion for his music, and a very respectful admiration for the music of others.
As it always seems to go in the world today, there's never enough time!  Check out the on-air portion of my recent interview with Gary Hoey here:
Listen to the full unedited interview with Gary  Hoey here:
Visit GaryHoey.com for tour dates, tips on how to play guitar and much, much more!