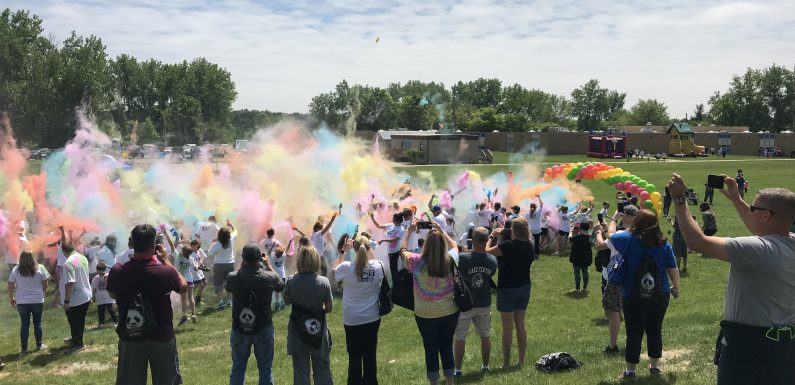 It was a true honor to be involved in the first ever Lake Fenton Color Run over the weekend! It's always nice to be involved in the community, especially when everyone has fun!
It's always a pleasure to hangout with Mrs. Shaughnessy at West Shore Elementary School and Mrs. Conover at Torrey Hill Intermediate School. These ladies know how to rock!
I also got to work with Allison Moody who was on the committee to put on the event. Considering that it was our first-ever time doing a Color Run, it was a huge success! They're already talking about doing it again next year!
Check out the videos of the second and third launches below. See for yourself what a great time everyone had! We even got two camera angles (thanks to Allison) for the third launch!