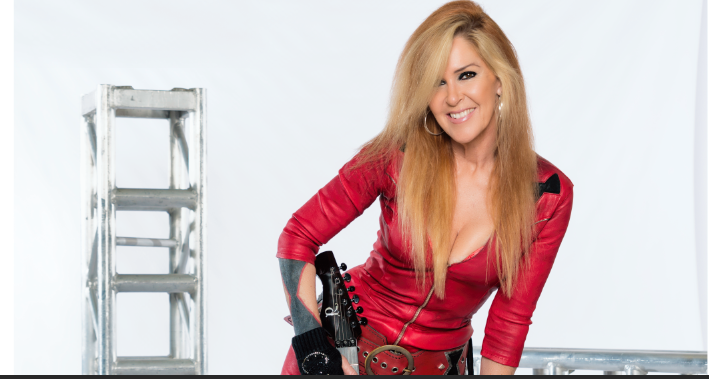 To promote her upcoming show with Vince Neil at Soaring Eagle Casino this weekend, I had the opportunity interview the lovely Lita Ford!
There was no shortage of conversation topics with this energetic icon! In addition to talking about her amazing career, we also spoke about her hiatus, being a parent, and her 2008 come back.
READ MORE: Jeremy Talks to Vince Neil and plays 'Match Game Monday on a Thursday'! [VIDEO]
We also talked about her bittersweet memories of working with Sharon and Ozzy Osbourne. You'll hear from her directly about how a drug addiction cost her a business relationship and a friendship.
Top top all that off, I also talked her into joining us for a round of 'Match Game Monday'! Lita, now an official member of Just Bob's Party Crew, served on my celebrity panel.  In fact, we had so much fun with Lita on Monday's show, Vince Neil decided to make an appearance on the show on Thursday!
Check out Lita Ford's appearance on Jeremy's show here: