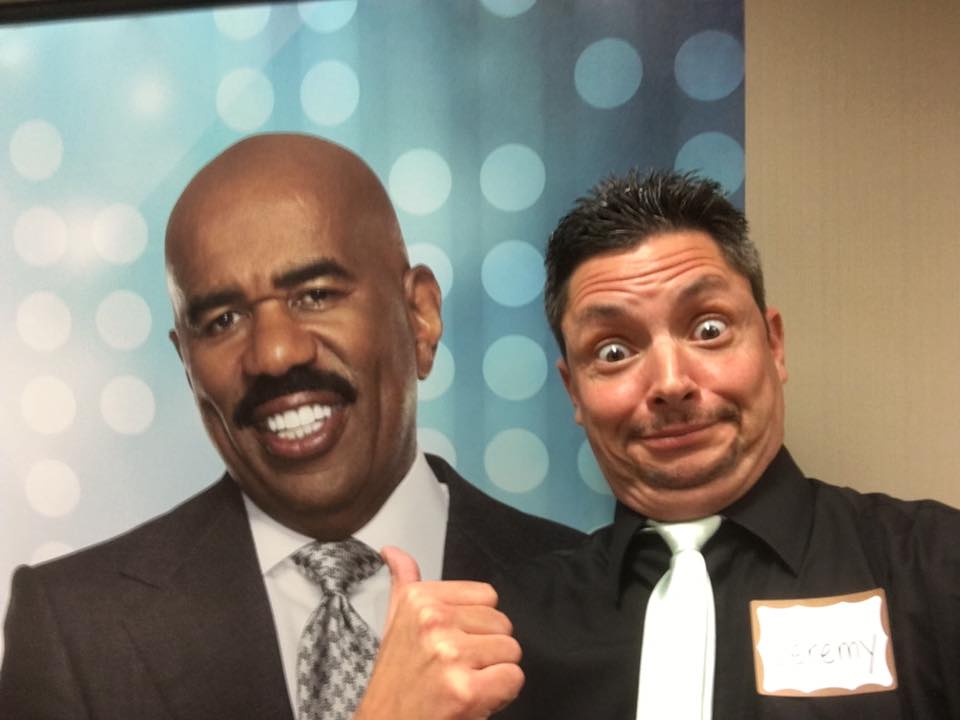 It was another afternoon of exciting news! Just like the day I got the postcard from the producers and made yellow snow next to the mailbox, I piddled a little when I got an email today!
There are 50 filming days coming up for filming of the 2017-2018 season of 'Family Feud'. I was given the list of days and told to find out when we weren't available for filming.Filming starts in March and runs through September.
It's finally becoming a reality, and I can barely contain myself! I'm sending our availability tonight, and hope to hear back on a filming date to share with you!
In the meantime, enjoy some of my fun 'Feud' videos!