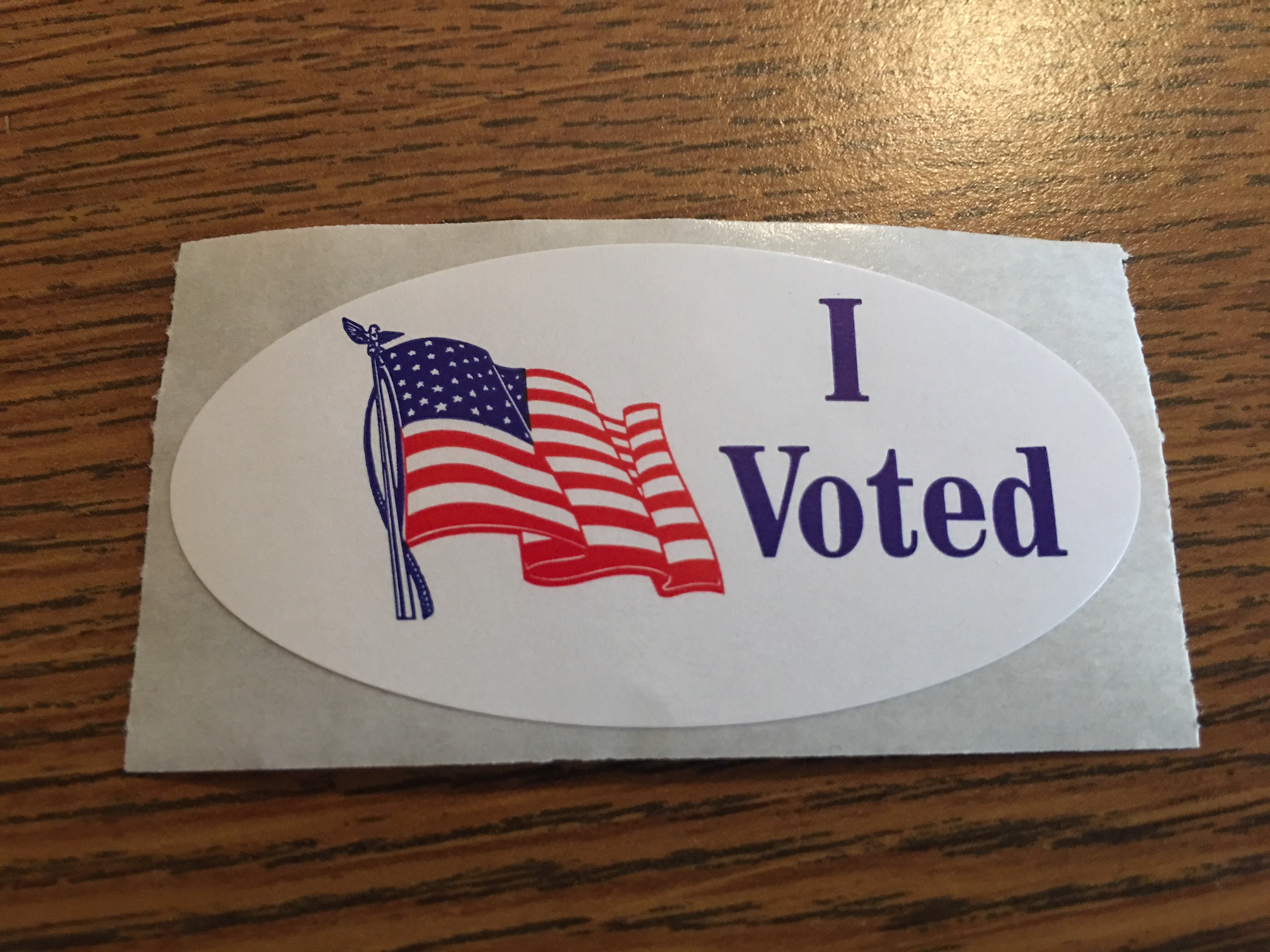 Election Day 2016 is finally here, and Americans across this great nation are taking to the polls to cast there votes. Make sure that you are one of them! To avoid the longer lines, the best times to vote are from 10am to noon, and 2pm to 5pm.
I stopped by the West Flint Church of the Nazarene on Dye Road just after 10am this morning. After reports that the voters were lined up out to the road when the polls first opened this morning, I am happy to report that all voters waiting in line are now inside the church. Despite that, the parking lot was still at capacity.
I think what I like seeing on Election Day more than anything else is that everyone is so nice! Regardless of who we're voting for, we're Americans, and I love seeing our nation come together as one!
If you don't vote, you need to keep your mouth shut for the next four years. By not being proactive in the election process, you're missing your chance to express your opinion.
If you're wearing one of those stickers and you did vote, you can certainly be proud of doing your part… but now that it's over, let's keep it civil people! We live in the greatest nation in the world, and working together as one country is what got us to that greatness. When the polls close, we need to end the anger and hate and come together as one… or just move to Canada!
Do your part, America! Let's go vote!